November 2013 COTM Submission Thread
10-20-2013, 05:00 PM
Senior Moderator
Join Date: Jan 2006
Location: Photography Forum.
Posts: 25,002
November 2013 COTM Submission Thread
---
November 2013 COTM Submission Thread is now open for submissions.
Freestyle- Must be an Acura

Welcome back to "Car of the Month" Section, I was named by Admins to run this section along other sections on AZ. These contests are for you and bragging rights on AZ, so lets get some good competition.

Deadline for submissions will be routine, and since its almost the end of the month, i will start this for next month. Deadline for submissions is November 20th 11:59pm EST Get your submissions in now
RULES FOR SUBMISSIONS
ALL entries must have a corresponding filled out garage entry before submission.
1. Picture Maximum for submission posts. Choose your best 3 pics.
2.Submissions must use the Submission Template Below.
3.Modifications must be spaced with comas not individual lines to minimize the length of the post.
4. Other members can nominate for other members as long as the member being nominated PM's me they are ok with the submission.
5.Links to build threads, photo threads, profile, or garage are the only links permitted.



__________________________________________________ ________________________________________________
Username:

First Name:

Car Model:

Mods:

Reason:

Links:
__________________________________________________ ________________________________________________
Do not post comments in this thread. This is for submissions only. Any posts made that are not submissions will be deleted.
---
Last edited by asianspec; 11-12-2013 at

11:37 PM

.
11-10-2013, 09:09 PM
Registered Member
Join Date: Nov 2011
Location: Chicago Burbs
Age: 34
Posts: 2,710
Username:
KJ TL-S
First Name:
Kurt
Car Model
: 2007 Acura TL Type S
Mods:
Full A-Spec lip kit with base front and badge, VarrsToen ES2.2.2 in custom Hyper Black, Tein Street Advance, JnC Headlights with Genuine ZKWs and Osram CBIs and lenses in front of LED DRLs, white front sidemarkers, Progress RSB, RV6 Strut Bar, SPC and Ingalls Rear camber kits, Stage 3 Exhaust, Akata spacers, 35% Tint, OEM Visors, 5000k Switchbacks, Fogs, Interior, License plate, & Reverse LEDs, Brakemotive brakes, USR Dead Pedal, JL XD500/3, JL 10W6v2, Uncald4 enclosure, Valentine One hardwired
Reason:
I've had a great time owning, modding, and photographing this car over the past two years I've owned it!
Links:
Progress Thread -
https://acurazine.com/forums/showthr...858437&page=27
The Pics:
11-12-2013, 03:15 PM
Registered Member
First Name:
Noober
Car Model
: 2007 Acura TL Type-S
Mods:
TE37SL, AEM, BC Racing, Skunk2/Ingalls, RV6 V3 J-Pipe, JnR ECU, RV6 V2 TD Exhaust, VIS, ARC/SARONA
.. and a bunch of other miscellaneous
Reason:
No one else was joining in..
Links:
Progress Thread -
https://acurazine.com/forums/3g-tl-photograph-gallery-96/noobers-update-885756/
Photos:
(only decent rear shot i had lol)
---
Last edited by Noober; 11-12-2013 at

03:25 PM

.
11-12-2013, 11:40 PM
Senior Moderator
Join Date: Jan 2006
Location: Photography Forum.
Posts: 25,002
Extended this for one week, If i have 5 submissions by the end of the 20th then i will start the poll for november's COTM.
11-13-2013, 10:04 AM
A-SPEC 6MT
Username:
jrocka312
First Name:
Jeremy
Car Model
: 2004 ACURA TL 6MT A-SPEC
Mods:
AEM V2 w/ Dryflow Filter, COMPTECH Short Shifter, CorSport cable bushings, CorSport shifter bushings, Skunk2 440G weighted knob, ACURA RSX OEM shift boot adapter, COMPTECH Exhaust, RV6 race pipe 3rd cat delete, A-SPEC manual suspension, A-SPEC 18 x 8.5" Gunmetals, 245/40/18 Nitto Motivo, A-SPEC Kit, A-SPEC Steering Wheel, A-SPEC Trunk Lid Spoiler, Roof Spoiler, OEM Body Side Molding, OEM Color Matched Door Edge Guards, 3.80 Navigation Hack (Trip Computer, A/C control, Diagnostic Menu), 20% tint all around, Led Conversion (reverse, license plate, dome lights, and courtesy lights), Smoked headlights with cut-outs, OEM TYPE-S sidemarkers, OEM TYPE-S switchblade, full OEM carbon fiber interior with additional OEM add-ons, USR Engraved Pedals, ISIMPLE PXAMG, 2013 ACURA RDX rear caliper covers, OEM Brembos, Ghost Tails, V-LED Triton V3, ESCORT 9500IX, NAVTOOL, ESKY backup camera, IPAD video / audio integration, Android video / audio integration, Incredisonic Media Player - USB / SD Card / 1TB hard drive, NES / N64, Dell XPS m1530 integration
Reason:
I like to consider myself as the most meticulous car owner of all time! I take extreme pride in my vehicle. It is always fully detailed as I do it at least once a week. I have been a proud Honda / Acura owner since 2000. Every service and preventative maintenance is always completed in a timely manner. I maintain this vehicle with pride and joy. Without the resources made available to me via ACURAZINE I don't know what I would do. Thank you to everyone on here. Somehow, you have all been able to assist at some point to get my car looking and running the way it does. My vision has always been to have a clean and stealthy modded car. I will never get rid of it. I plan on driving it until you cannot get parts for it anymore! It will always be in my collection! 04 A-SPEC 6MT FTW!
Links:
custom video setup
https://acurazine.com/forums/3g-tl-audio-bluetooth-electronics-navigation-94/check-out-my-custom-navtool-setup-installation-898645/
updated pictures
https://acurazine.com/forums/3g-tl-photograph-gallery-96/04-spec-6mt-ssm-896906/
8.5" a-spec's powder coated
https://acurazine.com/forums/3g-tl-photograph-gallery-96/spec-wheels-getting-refinished-powder-coated-today-872745/
The Pics: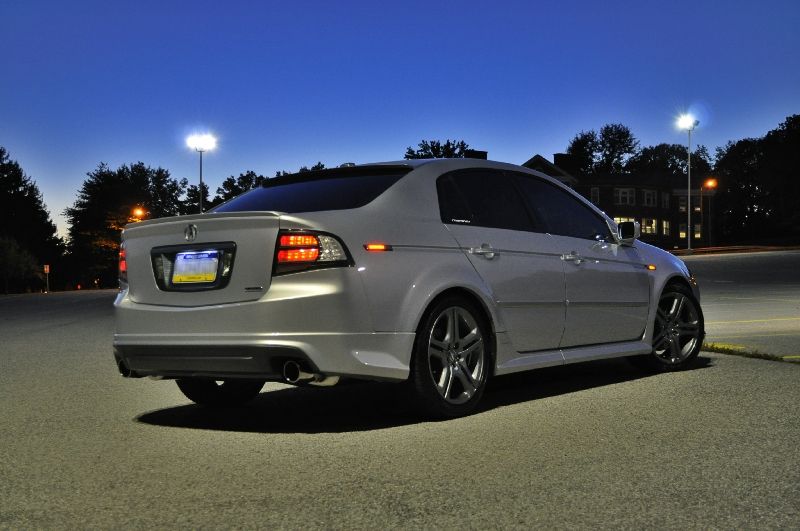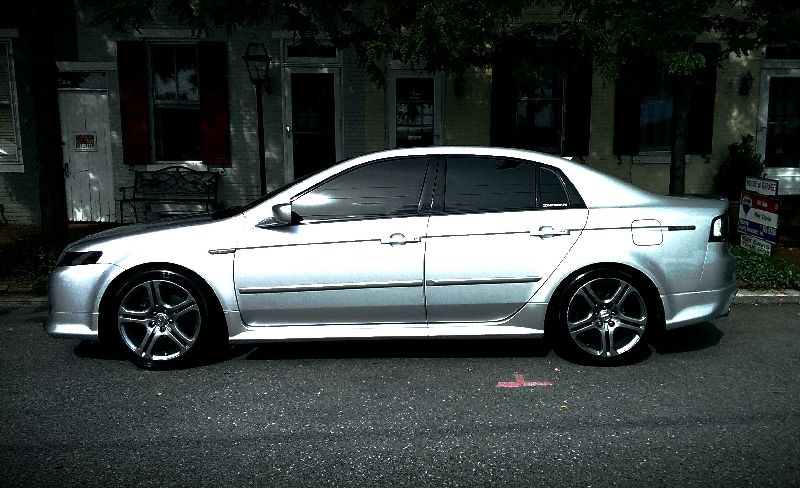 ---
Last edited by jrocka312; 11-13-2013 at

10:09 AM

.
11-13-2013, 11:48 AM
BANNED
Join Date: Jun 2010
Location: baltimore
Age: 33
Posts: 10,058
Username: SharksBreath
First Name: Aaron
Car Model: 2007 Acura TL Type-S (Midnight Purple II)
Mods: I don't know where to begin...but I'll do the best I can to list everything. Custom Midnight Purple II paint job, Full Type-S Aspec Lip Kit, Front Grill/Aspec lip customized mesh style, Megan coilovers, Forgestar F14 gunmetal wheels (19x9 +20 FRONT and 19x9.5 +25 REAR on 225/35 falkens), lexus starphire white brembo calipers front and rear (covers), VIS carbon fiber hood cleared with purple pigment, roof spoiler, sharkfin antenna, 20% 3m tint, custom headlights and tail lights, headlights are blacked out with ZKW lenses, carbon fiber corners, clear diffuser, orion v2 angel eyes and audi LED strip, all 5k ultra white lighting operated on individual switches in the cabin. tails are 07-08 base glossy black and lightly tinted with carbon fiber reflectors, 5k HID fog lights, 5K HID reverse lights with tailgater switch, 5k puddle lights on side skirts, switchback turn signals and switchback side markers, aem v2 cold air intake, UR lightweight pulley, v3 pcds, v3 jpipe, xlr8 quad exhaust, ingalls front and rear camber kit, progress rsb, carbon fiber wrapped interior panels and cubby/radio section, doms nav2go and PIEx3 audio source with iSimple and DVD player custom installed in upper cubby hole (ability to watch dvd's and stream youtube/internet on navigation screen), valentine one radar detector with custom dash concealed display indicator, full sound system JL12w6 subwoofer, JL 500/1 amp, JL 300/2 amp, massive ck6 front components and tweeters, custom beauty panel in trunk, heeltoe dark chrome emblems front and rear, weathertech all weather mats, debadged, CF wrapped front and rear grill trim, drilled and slotted front and rear rotors...i'm sure i'm missing a bunch of other stuff but thats all i can think of at the moment.
Reason: i've been an active member on this forum since 2010 when i bought my TL-S and figured why not submit and generate more interest in this contest. i've met a lot of cool people through the ownership of this car and forum. it's been a fun ride.
Links: VIDEO LINK
http://vimeo.com/m/77366170
11-13-2013, 12:03 PM
iWhine S/C 6MT TL
Join Date: Jan 2007
Age: 33
Posts: 4,223
Username:
04WDPSeDaN

First Name:
Kosta (Gus)

Car Model:
2004 Acura TL (Navi, 6-speed)
Mods:
-Exterior
:
-Type-S front end w/A-spec lip.
-A-spec body kit (04-06 for sides and back)
-Type-S rear side markers
-07 Base red/white tail lights
-WDP rear windshield spoiler
-BLACK gloss vinyl roof sticker
-JNC custom headlights w/ZWK projectors.
-07-08 OEM Mirrors
-Carbon fiber front bumper "Acura" Overlay
-SMT- bright white LED license plate lights
-"Shaved" Drivers key-hole.
-OEM Window visors
-Bosch icon wiper blades
Interior:
-Carbon Fiber steering wheel
-Carbon Fiber accessory center console trim and rear A/C Trim
-Custom made carbon fiber window switch over lay trim
-SMT- bright white LED for all interior.
-Acura 3-piece sport pedals (Metal w/acura logos)
-07-08 Acura OEM black carpet mats.
-5% 3M tint on windows
Under hood:
-CUSTOM Comptech supercharger (Polished + Painted)
-Custom CAI made for supercharger w/AEM filter
-Thermo intake manifold gaskets
-Custom "Teal" painted valve covers
-Hand polished intake manifold and painted center cover
-Under hood covers painted hyper black pearl.
-Special yellow top battery for supercharger.
-UR Pulley
-TB coolant by-pass
-Custom air tubing to cool underside of blower
Brakes:
-Rotora slotted and crossed drilled Circuit racing rotors
-Rotora high performance brake pads (Front and rear)
-RDX Rear brake covers
-Factory brembo's up front (Came from factory)
-Painted rear calipers gloss black then installed the covers
Suspension:
-Tein Super street suspension
-Comptech upgraded sway bar w/polyurethane bushings
-Comptech upgraded bushings for front sway bar
Exhaust
:
-Comptech catback exhaust system
-ATLP J-pipe
-ATLP 3rd cat race pipe.
Wheels
:
-19 inch WORK hyper gold VS-XX (Summer)
-Dark chrome 18 inch A-spec rims (Winter)
Reason:
I bought my TL back in 2007. Since then I completely transformed my car into what was once a dream now a dream come true. This work was done by myself with my own hands. A lot of blood, sweat and tears when into this build. Everything you see is done with meticulous care. I'm so nuts about it that you will see me every weekend waxing my car.. Even the rims and brakes get waxed, yeah.. not kidding. There's a huge sense of pride when it comes to my car. I love my TL! Win or lose, I'm glad I had the chance to showcase my car.
Links:
My build thread since owning the car from 2007.
https://acurazine.com/forums/3g-tl-photograph-gallery-96/04wdpsedan-thread-timeline-878670/
RDX brake cover thread:
https://acurazine.com/forums/3g-tl-photograph-gallery-96/rdx-brake-covers-installed-861739/

Testing detail products on my car thread:
https://acurazine.com/forums/3g-tl-photograph-gallery-96/zano-paint-cleaner-swirl-removal-1z-einszett-polish-colinite-845-wax-sealer-%3D-sex-719328/
TL got professionally paint corrected thread:
https://acurazine.com/forums/3g-tl-photograph-gallery-96/paint-correction-done-lots-pictures-834214/
3x PHOTOS
: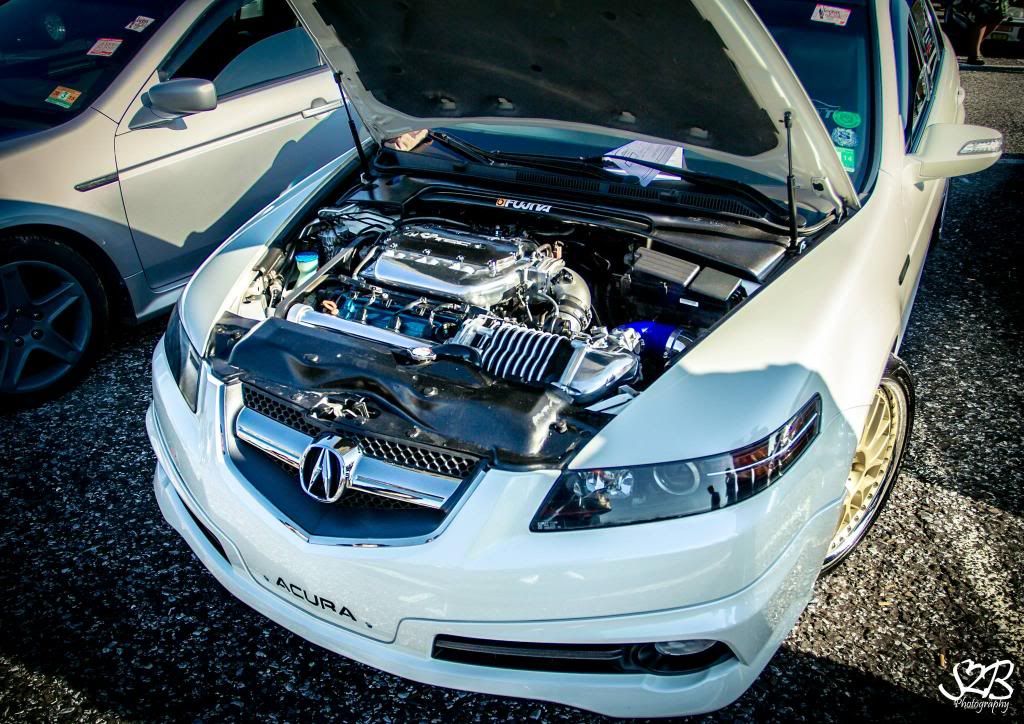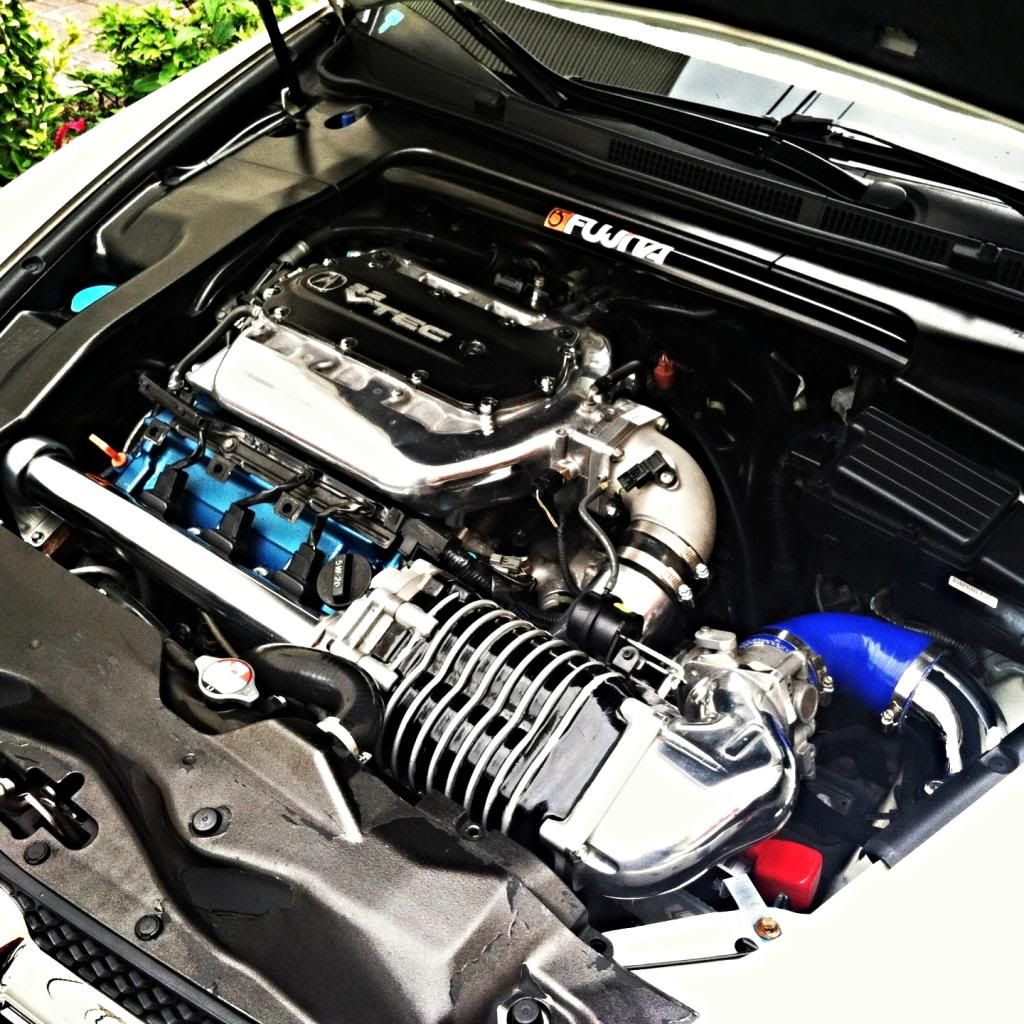 11-14-2013, 03:31 PM
WDP 4G
Username/First Name:
Eazy
Car Model:
2009 Acura TL w/ Tech pkg
Mods:
Exterior
• Paint matched grille • SH-AWD turn signal swap • Blacked out headlights w/cleared corners/tsx-r lenses by JnC • Blacked out tail lights and smoked by JnC • OEM Acura full aero kit • Custom one of front splitter • Black vinyl wrapped roof & roof spoiler • Paint matched trunk trim
Wheels
• 20 inch Work Gnosis HS202 with step lip
Exhaust
• ATLP J-pipe • ATLP race pipe • ATLP catback non resonated • Rv6 High flow pre-cats
Under hood
• UR stock diameter crank pulley • P2R TB spacer
Brakes
• Powerslot slotted rotors • FLP stainless steel brake lines • Dot4 super blue brake fluid
Interior
•50% tint all around
Suspension
• ISC N1 coilovers • SPC front ball joints • Ingalls rear ball joint/alignment kit • Progress RSB
Reason:
I know a lot of people aren't fans of the 4G. I picked up my WDP when it first came out in '09. Started out looking at the 2G tsx when I was offered to test drive the 4G TL and the rest is history. Love this car more and more as the years pass. Met a lot of new people/friends with this car and hope that it'll continue!
Links:
Build thread:
https://acurazine.com/forums/4g-tl-photograph-gallery-296/my-2009-acura-tl-tech-w-atlp-exhaust-776124/
Photos
11-19-2013, 10:37 PM
Senior Moderator
Join Date: Jan 2006
Location: Photography Forum.
Posts: 25,002
one more full day to get more entries in.
11-21-2013, 01:34 AM
Senior Moderator
Join Date: Jan 2006
Location: Photography Forum.
Posts: 25,002
Thread
Thread Starter
Forum
Replies
Last Post
Second Generation RDX (2013-2018)
First Generation TSX Discussion (2004-2008)
3G MDX Discussion (2014+)
Non-Automotive & Motorcycle Sales