One step closer to a complete garage
02-11-2019, 09:20 AM
Moderator
Regional Coordinator (Southeast)
Join Date: Dec 2003
Location: Mooresville, NC
Age: 32
Posts: 40,615
Another somewhat boring update. Went to a smaller more local cars and coffee on Saturday. First time I let one of the dogs ride shotgun in the NSX. She is the most calm out of my three and will be the only one I think I ever let ride. She is the only one that has ever got a chance to ride in the front seat of any of the cars cause she will just sit in the seat and not move around. After cars and coffee my new air filter showed up and I got it changed out. Who knows the last time the filter had been changed out. The car only recently went over Acura's recommended change interval of 30k miles which seems awful high for an air filter. I thought the norm was more around 10-15k. I found changing the filter a bit difficult to get all back together with the targa brace in. Also my intake filter box is only held in place by one bolt so I need to source the other two bolts and won't metal grommet incert.
Hickory was a little unsure at first.
​​​​​​​
​​​​​​​
Think it was a little dirty and ready for replacement.
​​​​​​​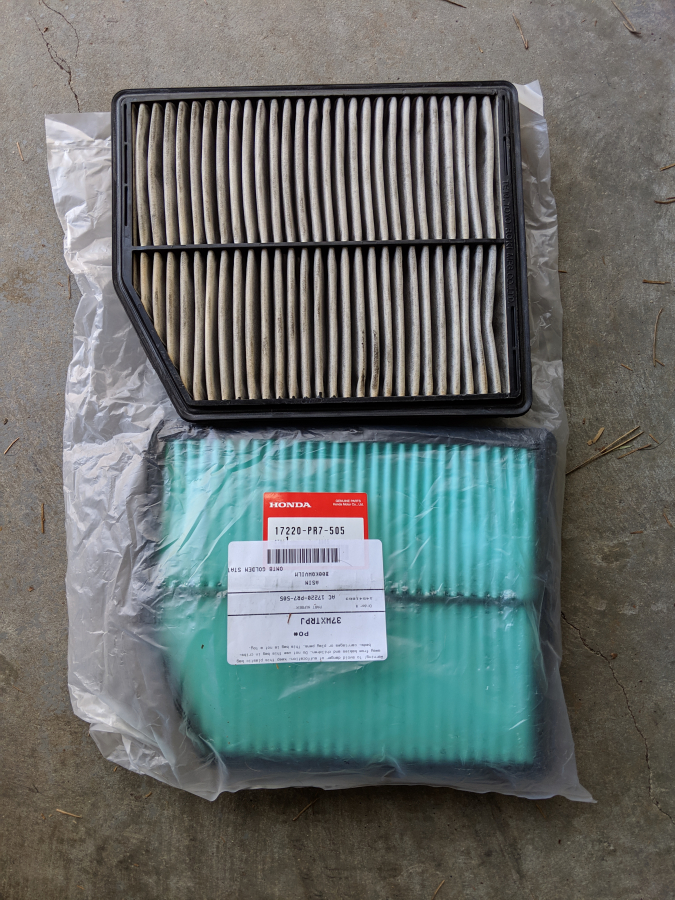 ​​​​​​​
All cleaned up and buttoned back up
​​​​​​​
Missing hardware I need to locate and source.
​​​​​​​
​​​​​​​
The Following 2 Users Say Thank You to CCColtsicehockey For This Useful Post:
02-12-2019, 06:59 AM
Moderator
Regional Coordinator (Southeast)
Join Date: Dec 2003
Location: Mooresville, NC
Age: 32
Posts: 40,615
The Following User Says Thank You to rockstar143 For This Useful Post:
Thread
Thread Starter
Forum
Replies
Last Post
First Generation CL Discussion (1997-1999)
Second Generation CL Discussion (2000-2003)