McLaren: GT News
04-03-2019, 12:54 PM
Registered Member
Join Date: Aug 2010
Location: Spring, TX
Age: 33
Posts: 11,951
McLaren: GT News
---
https://www.motor1.com/news/316628/m...-spied-teased/
Forget the track, this is a McLaren for long distance trips on the road.
First
teased in early March
, McLaren's upcoming grand tourer hits the road again in new images that whet the appetites of wealthy potential buyers. The company promises to start ripping off the camouflage on April 30. The concept of a more comfortable McLaren model that specializes in eating up miles at high speeds continues to be very intriguing.
The model's actual name still isn't clear, and the brand simply refers to it as the McLaren of Grand Tourers. According to the company, the example in these photos shows off the vehicle's final shape, and the body no longer wears the fake body panels from the coupe in the previous teaser shot (below).
The new shots reveal a more curvaceous rear deck. There are vents at the top of the fenders. Skinny LED taillights cut through an opening in the tail. A pair of big exhausts with chrome tips grab attention because of their visual contrast with the rest of the design.
In front, the design is fairly simple with a low nose and pointy headlights. An expansive, wraparound windshield looks like it would offer excellent forward visibility.Currently, McLaren only confirms that the grand tourer gets power from a twin-turbo V8. "It's a car that has been designed for distance and one that will also provide the comfort and space expected of a Grand Tourer. But with a level of agility never experienced before in this segment," McLaren CEO Mike Flewitt said when originally announcing the model.
The next step in the development is a 1,000-mile (1,609-kilometer) trip from McLaren's development center near Barcelona, Spain, to the automaker's headquarters in Woking, England. To check the vehicle's level of comfort, the two test drivers plan to take the journey in a single stint while carrying all of their luggage.
04-03-2019, 02:58 PM
Moderator
Join Date: Jun 2006
Posts: 27,628
Doesn't look like it's a 2+2. If it is, it must be a pain in the ass to get in the backseat. Still a pretty cool ride, still in an out-of-reach echelon
05-15-2019, 09:58 AM
Registered Member
Join Date: Aug 2010
Location: Spring, TX
Age: 33
Posts: 11,951
https://jalopnik.com/the-612-hp-2020...cla-1834777181
A piece of criticism that I have not heard typically levied at modern McLarens is that they are uncomfortable. Indeed, the 720S and the
570S
/
570GT
have all been praised as being quite comfortable. Either way, the 2020
McLaren GT
is here now, and boasts even more comfort, practicality and usability than the others.
The GT is another addition to the McLaren lineup from the company's
Track25 business plan
, where it has said that it will deliver 18 new cars or derivatives by the conclusion of 2025.
The GT, as its name suggests, is meant to be the grand touring McLaren, according to the
press release
. It's the one that you can apparently take on long trips and also not have your pelvis reduced to dust after hours and hours of harsh ride quality.
Plus—storage space! The front-hinged tailgate can store 14.8 cubic feet of luggage, though it looks like a long and narrow 14.8 cubic feet from the photos. Combined with the front trunk, which can hold 5.3 cubic feet of stuff, the GT has a total of 20.1 cubic feet of storage. By comparison, a Porsche 911 allegedly has
5.1 cubic feet of volume
in its front trunk and a Toyota Corolla sedan has
13.1 cubic feet of space
in its trunk.
Like all the other McLaren cars, the GT also uses a carbon fiber monocoque chassis. Here, it's called the MonoCell II-T, with the "T" meaning "touring." All that means is that McLaren redesigned the upper structure in the back of the car to accommodate the increased luggage space. You also get the fancy-pants dihedral, up-swinging doors and a low sill, so ingress and egress shouldn't be a huge problem.
The engine is interesting. Instead of the 3.8-liter twin-turbo motors found in the 570 models, the GT uses a 4.0-liter twin-turbo V8 called the M840TE. It's good for a claimed 612 brake horsepower and 465 lb-ft of torque and will supposedly help the car hit zero to 60 mph in 3.1 seconds and achieve a top speed of 203 mph. We've reached out to McLaren and asked how this engine is different from the 4.0-liter M840T found in the 720S.
Ride quality is where apparently the new car will shine. McLaren says the GT uses some kind of "Optimal Control Theory software algorithm," where sensors alert the suspension about things that are about to happen in the road and then the suspension will react accordingly "in just two milliseconds." This is probably something I'd need to test out in real life to see.
And the steering is electro-hydraulically assisted, which is cool.
Looking at the GT, I'm kind of happy that it ditches the big grin from the 650 and 570 models. It's sleeker now, with almost Ferrari F430-ish looks. This is not a bad thing, I loved the look of that car.
The GT is available to order now. It starts at $210,000 and deliveries will happen at the end of this year.
05-15-2019, 09:58 AM
Registered Member
Join Date: Aug 2010
Location: Spring, TX
Age: 33
Posts: 11,951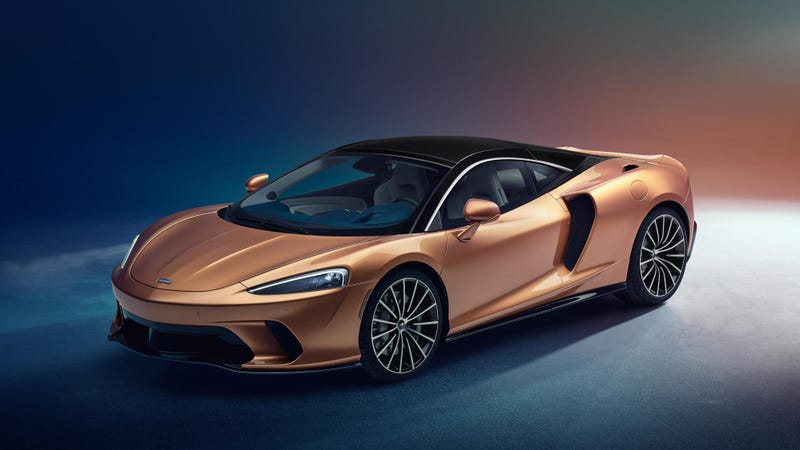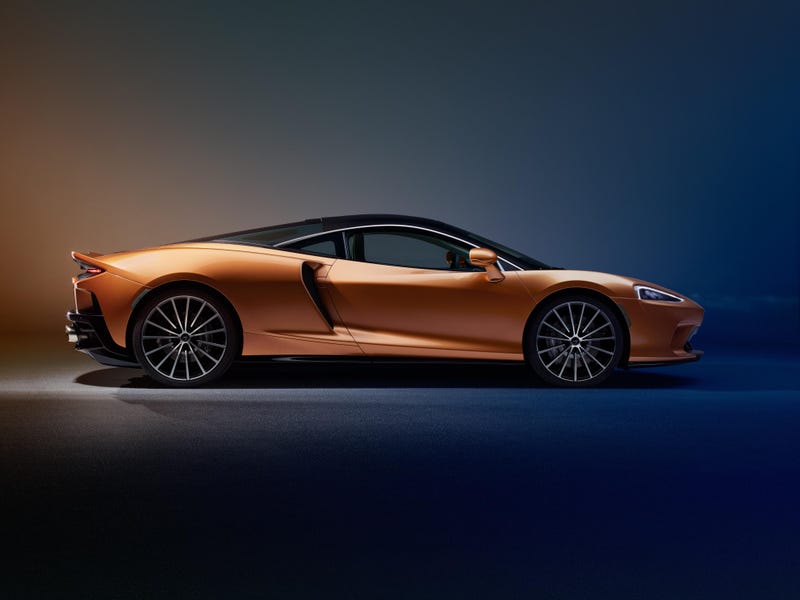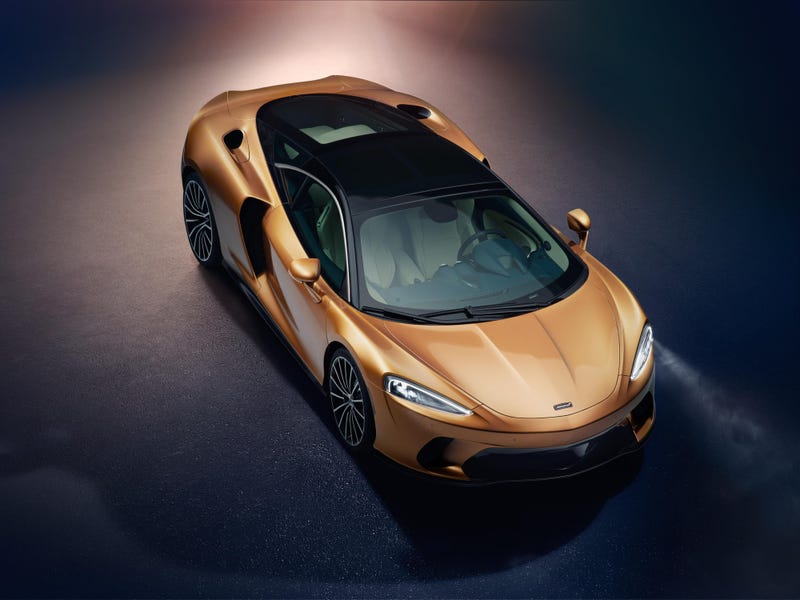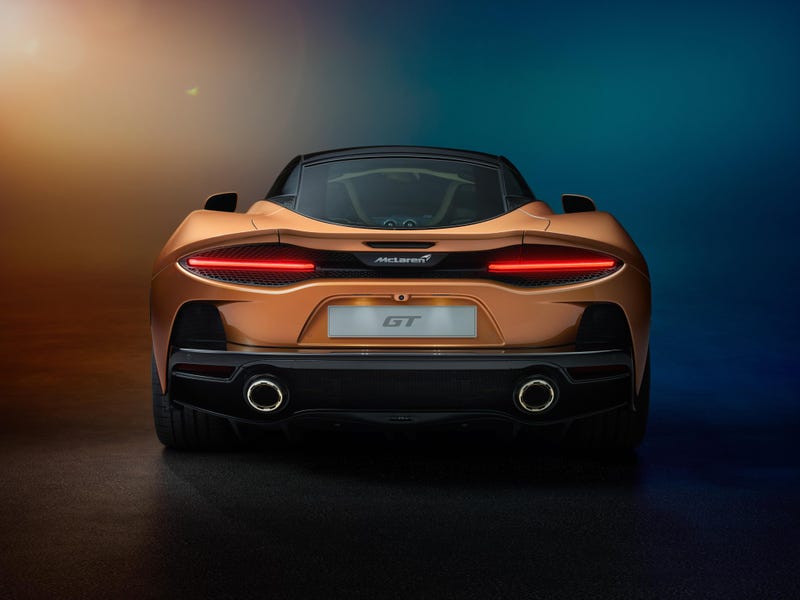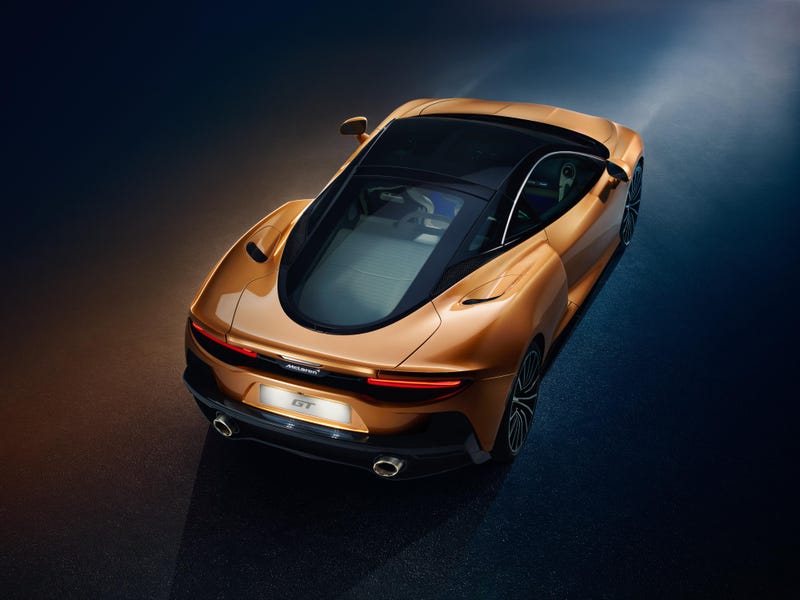 05-15-2019, 09:58 AM
Registered Member
Join Date: Aug 2010
Location: Spring, TX
Age: 33
Posts: 11,951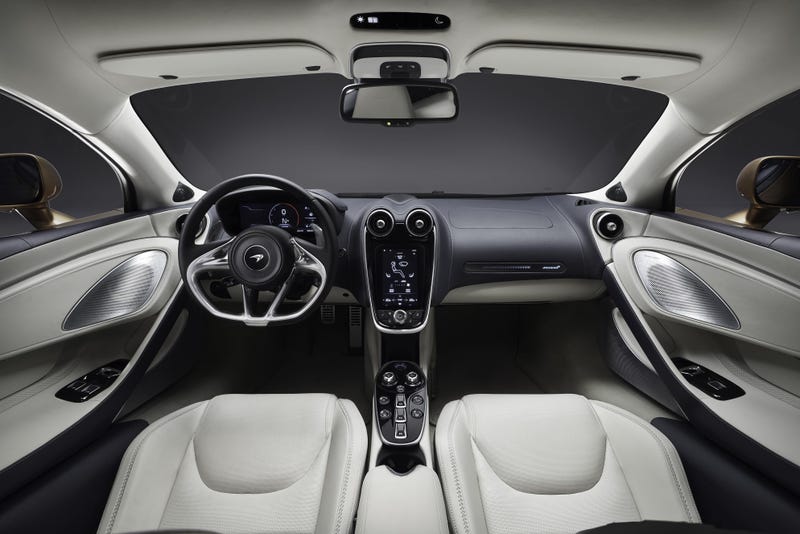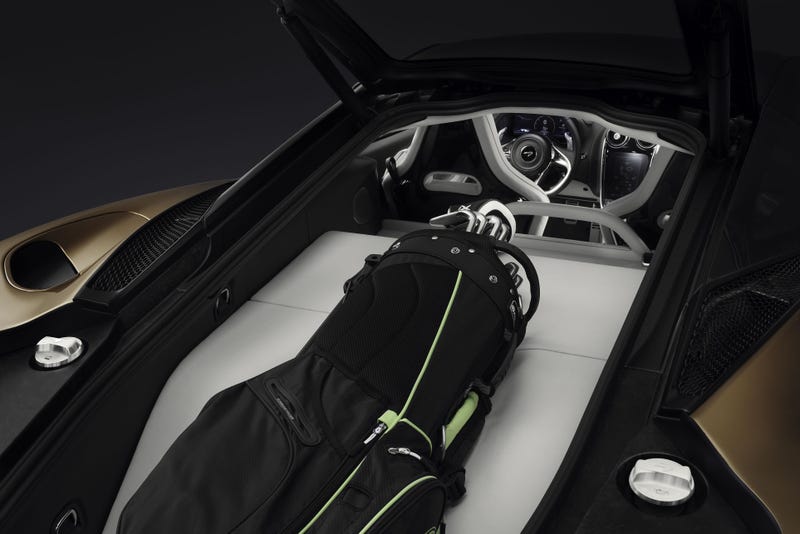 05-15-2019, 09:59 AM
Registered Member
Join Date: Aug 2010
Location: Spring, TX
Age: 33
Posts: 11,951
05-16-2019, 08:34 PM
Rooting for Acura
Join Date: Nov 2003
Location: Austin Burbs
Posts: 7,582
I'll have to admit, I'm not very big on McLarens. They are extremely capable vehicles that (IMO) lack the exotic design language of their segment competitors. The GT is no different, unfortunately. When I think, "expensive GT" I think Aston Martin; Vanquish or DBS Superleggera to be exact. These are the GTs by which all GT design should be measured. Some come close, real close (Ferrari 599 GTB, Ferrari F12 Berlinetta). The McLaren GT is not close. It looks like what it is, a supercar that's trying to be a GT.

The air ducts are too large. They scream, "I'm a supercar". The wheels have too many spokes. I believe McLaren used this wheel design to emote "luxurious GT". I get it. There's only one problem though. The wheel design doesn't match the design of the car. I bet if McLaren put 5 spoke wheels on the GT it would look even more like a supercar. And then there is the choice of launch color. Gold!? Again, I think this was a play on "this is a GT". Black, red, blue, or even white may have been too sporty. Silver was already taken.

I do like the design of the rear of the car though, as well as the interior. I really like how they angled the speakers towards the cabin occupants. I'm sure that makes a difference in the listening experience. I'm sure that there is a market for this McLaren. I'm just a non-wealthy car enthusiast that will probably never get a chance to decide if I want an Aston Martin or a McLaren GT. Perhaps I'm missing the point completely. However, I think McLaren missed the mark a bit on this one.
---
Last edited by knight rider; 05-16-2019 at

08:37 PM

. Reason: adding bold for emphasis
05-17-2019, 09:40 AM
Ex-OEM King
Join Date: Dec 2013
Location: Minnesnowta
Posts: 5,968
This post is contrary to the one above. A lot of the things mentioned (wheels, color, etc) are all able to be changed when you order a car like this.

Take my money, this thing is awesome. The unfortunate part is that no one will put miles on this "GT car" because of the incredibly high cost of maintaining it as the miles rack up not to mention the reliability.

Last thought is that this kinda looks like a modern Ferrari 430...
05-18-2019, 04:22 PM
You'll Never Walk Alone
Are McLaren's that unreliable? This looks pretty nice and that cargo room looks useful! I read somewhere it has 14cu.ft of cargo space. That's on par with quite a lot of sedans.
05-20-2019, 08:09 AM
Registered Member
Join Date: Aug 2010
Location: Spring, TX
Age: 33
Posts: 11,951
It's a supercar at heart, it's going to be 'less' reliable/more maintenance prone than something like a big MB/BMW GT.
No direct knowledge, but I'd imagine it's a bit more to maintain than even some higher tier GTs (Continental/Ghost/DB11)?
05-20-2019, 02:10 PM
Ex-OEM King
Join Date: Dec 2013
Location: Minnesnowta
Posts: 5,968
They are all hand built one off designs so yes. All of the other GT's around use some semblance of a high production volume vehicles.
Example:
Bentley - VW/Audi parts
Rolls - BMW parts
Aston - Mercedes parts
Mercedes - Mercedes parts
If I was going to buy a GT car today for around $200k it would be an AMG GT-S or GT63S all day every day.
05-20-2019, 03:47 PM
Moderator
Join Date: Aug 2006
Location: Phoenix, AZ
Age: 47
Posts: 14,373
Thread
Thread Starter
Forum
Replies
Last Post