January 2011 COTM: Submission Thread
12-01-2010, 11:18 PM
COTM Coordinator
January 2011 COTM: Submission Thread
---
Submit your recommendations for January 2011 COTM here
January 2011 COTM Submission Thread is now open for submissions.



Who is gonna bring in the New Year


Theme is:


FREE FOR ALL



Since this is for the beginning of a new year this will be a free for all for all members cars. Any make, any color, and year, any model. Get your submissions in for who you think is good enough to represent the new year of 2011.

Deadline for submissions will be routine, and it is the 15th of December. Then its 10 days of prelims and 5 days of final voting. Get your submissions in now


RULES FOR SUBMISSIONS
ALL entries must have a corresponding filled out garage entry before submission.
3 Picture Maximum for sumission posts. Choose your best 3 pics.
Links to build threads, photo threads, profile, or garage are the only links permitted.
Submissions must use the Submission Template Below.
Modifications must be spaced with comas not individual lines to minimize the length of the post.
Submission Template:
__________________________________________________ ________________________________________________
Username:
Real Name:
Car Model:
Mods:
Reason:
Links:
__________________________________________________ ________________________________________________
Do not post comments in this thread. This is for submissions only. Any posts made that are not submissions will be deleted.
---
Last edited by MurkyRiversTL; 12-20-2010 at

11:52 AM

.
12-02-2010, 12:20 AM
Under Pressure
Join Date: Aug 2008
Location: Florida
Posts: 1,185
Likes: 0
Username:
kneedragger87
Real Name:
Matt Minchin
Car Model:
1991 Nissan 240SX
Mods:
S13 SR20DET motor swap, BC Stage 2 cams (264), Apex metal headgasket, BC valve springs, NISMO Flywheel, ACT six-puck sprung clutch (451lb.tq.), Port/polished cast turbo manifold, Port Polished Isis intake manifold, HKS 740CC injectors, R.S. Enthalpy ecu tune, Garrett GT2871R (.86) turbocharger, Front Mount Intercooler, Circuit Sports Rocker Arm Stoppers, Greddy Profec B Spec II Electronic Boost Controller, Aluminum radiator w/ dual fans and shroud, Walbro 255 fuel pump, Greddy Type-RS Blow Off Valve, Circuit Sports 3" turbo elbow, Circuit Sports 3" downpipe, Apexi Hybrid Megaphone exhaust (discontinued), 180SX VLSD, Z32 30mm 4 piston calipers, Miata battery, K-Sport coilovers, Wicked Tuning rear camber kit, Cusco strut bar, Enkei RPF1Wheels F17x8.5 +32 R17x9.5+38, Hankook Ventus V12 Evo 225,255, 320mm steering wheel, B&M Shifter, S14 leather seats, Silvia front end conversion, 180SX Kouki tail lights, AEM Wideband, Autometer Oil pressure, Boost pressure gauge

Reason:
I have pretty much built this car from the ground up. It started out in a million pieces sitting on woodblocks with no interior, no motor/transmission, no wheels, etc. It's been through 4 sets of wheels, 2 motors and gone from a stripped out shell to a full interior, fully working A/C, 340whp machine. This car has dominated the local import drag scene along with my buddy's KA-T 240SX. It's been a very fulfilling experience receiving tips and suggestions from members here on Acurazine as well as being able to share how the car has progressed from a piece of junk to a 11sec 1/4mile car. Seeing how this month is free for all, I'd figure I'd give it a shot and see how it does. Thanks!
Links:

Build Thread
My Garage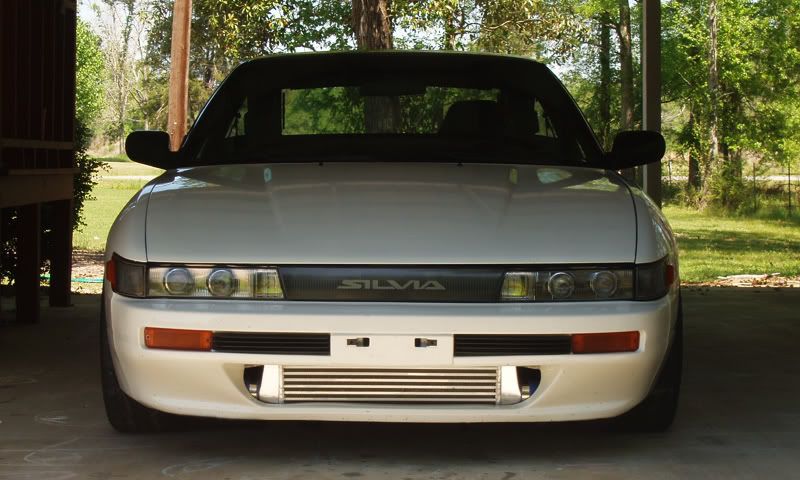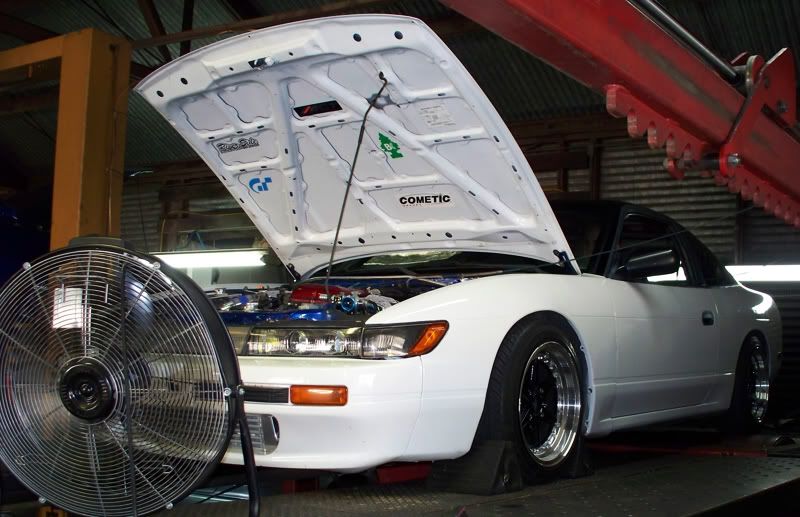 ---
Last edited by MurkyRiversTL; 12-23-2010 at

11:09 PM

.
12-20-2010, 12:25 PM
Avant Garde Wheels
Username:
jjashaa
Real Name:
Josh Park

Car Model:
2010 Hyundai Genesis Coupe 3.8 Track
Mods:
BC Racing Coilovers / Injen cold air / CUSCO catch can / Buddy Club Ground Kit / KDM black housed headlight / Lighting stuff... / TWM Short Shifter / TiC Shifter bushing / Fortune Auto knob..... / KSportline 5 piece PU lip kit / KSportline PU Trunk lid / KSportline Carbon grill / KSportline Carbon lower grill / Ksportline Carbon eyelid / KSL Mono 7 (19x9 +25 / 19x10 +25)
Reason:
Because it went to SEMA! haha. Just kidding. There is no reason except there's only one submission
Links:
Progress Thread

Garage
12-20-2010, 02:24 PM
Boost Junkie
Join Date: Nov 2010
Location: Canada
Posts: 116
Likes: 0
Username:
Boostin'
Real Name:
Bill D
Car Model:
2009 Shelby GT500 Convertible
Mods:
Engine
: Steeda Stage II (2.7" s/c pulley, auxiliary idler, 113mm MAF/CAI, 91 octane tune), L&M dual 66mm throttle-body, Lethal X-pipe with high flow cats, Ford Racing 3.73 rear-end gears, AFCO dual fan heat exchanger, Reische 170* thermostat, JLT catch-cans.
Chassis
: Ford Racing lowering springs, Steeda adjustable panhard bar, J&M upper control arm, J&M lower control arms with relocation brackets, DSS 3.5" aluminum driveshaft, Toyo 315/35-18 drag radial on widened (by Weldcraft) 18 x 10.5" stock wheels.
Appearance
:CDC lightbar, CDC sequential tail lights, True Forged heat exchanger tank, Moroso coolant tank, JLT battery cover, JLT master cylinder cover, JLT strut covers, "Red Stripe" emblems, "GT500" billet fuel door.
Reason:
I have no real brand, or type, loyalty and have owned a number of performance oriented cars over the years - domestics, imports, inline 4's, V6's, V8's, have tried them all, and enjoyed them all at the time I owned them. But while I like all cars that have at least a decent ability to get out of their own way, I do have a preference for those with a healthy V8 driving the rear wheels. It's the soul-stirring sound, if nothing else, it gets in your blood! So, I find myself again behind the wheel of a rwd car, with a healthy V8 up front, and a decent ability to get out of it's own way. I'm also a big fan of drag racing, so with the car now in the high 11's at 120+mph trap speeds, I'm aiming for 10's and 130's in the coming season with a new larger supercharger and supporting mods. All in 100% street trim on 91 octane.
And like Josh mentioned above, to help out the site with another entry.
Links:
Garage
12-22-2010, 08:21 PM
-Arsenic-
Username:
02Type-S
Real Name:
Tommy Cissell
Car Model:
2002 Acura TL Type-S
Mods:
Acura lip kit, Mugen rear spoiler, carbon fiber b pillars, painted pinstripe delete, "TL Type-S" doorsill plates, all interior lights are white leds, led plate lights and reverse lights, 1 12 inch Audiobahn sub, 15% tint on sides and rear and 35% full windshield, sunroof covered in flat black gunshow pring from Rogue Status, Injen RD cold air intake, APEXi WS2 catback exhaust, Mugen oil cap, Mugen radiator cap, Mugen reservoir covers, Cusco strut bar, K-Sport kontrol pro coilovers, SPC camber kits, 19x8.5 Buddy Club P1 Racing II Plus wheels, Rays extended lugs (blue), Falken FK452 tires, Rotora slotted rotors and ceramic pads

Reason:
Has been featured on blogs such as mwsteaksauce and JDMjunkee. Also I am so far the only Acura that has entered. lol. Plus its not bad lookin, right??
Links:
http://mwsteaksauce.com/2010/08/03/g...cene%e2%80%a6/
http://jdmjunkee.com/blog/09/08/2009/tl-at-its-finest
Thread
Thread Starter
Forum
Replies
Last Post
1G TSX Tires, Wheels, & Suspension
2G TSX Tires, Wheels & Suspension
3G TL Tires, Wheels & Suspension