This RL replacement was cancelled nearly a decade ago.
02-20-2019, 02:10 PM
Registered Member
This RL replacement was cancelled nearly a decade ago.
---
Th
This car was supposed to replace the RL for the 2011 model year but was scrapped in its last stages of development back in early 2010 because then Honda president Ito, overeacted to the recession and cancelled all projects and drivetrain developments. This is a test mule in the picture so if course its not the final version or the production version of the car. It was RWD, optional SH-AWD and would have spawned an all new engine family which would have consisted of an iVTEC DOHC V6, V8 and a V10 all from the same architecture. The V6/V8 would have been available in the RL and and the V10 in the also cancelled Acura V10 GT coupe. The coupe was also RWD based, 2 seat, front engined with the V10 and SH-AWD. These cars were supposed to be the beginning of Acura previous tier 1 luxury goals and unfortunately, the bean counters won.
02-21-2019, 06:00 AM
16' RLX SH-AWD
Join Date: Feb 2008
Location: Kansas City
Age: 38
Posts: 52
Likes: 0
But they survived the recession.
Its too bad none of this projects made, but if cash would have continued to be poured into those, then who knows what kind of company would have existed today.
02-21-2019, 09:00 AM
Grandpa
Join Date: Dec 2003
Location: Virginia, Besieged
Age: 63
Posts: 7,298
02-22-2019, 04:47 AM
Registered Member
02-22-2019, 06:10 AM
Moderator
Join Date: Feb 2010
Posts: 81,216
cant think of the glory days, always have to move forward in life....
or else you'll become uncle rico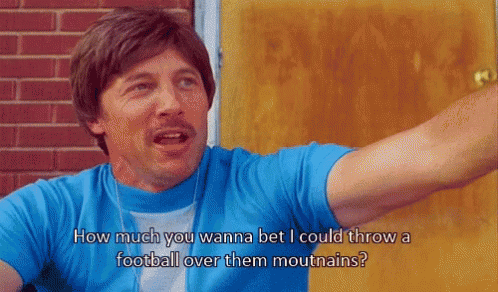 02-22-2019, 08:11 PM
Moderator
Join Date: Feb 2010
Posts: 81,216
I think this thread COULD be cool, if we had the actual prototype/concept in our hands...
WITH documentation!

that's what makes forgotten racecars/concepts/prototypes SO COOL! the documentation of History and the actual car...

with NONE of those, we're just beating a dead horse...
"Make Acura Great Again!"
"we could be rockin v10's right now!"

yeah, but we arent.
02-26-2019, 08:52 PM
Senior Moderator
Join Date: Nov 2001
Location: Cleveland area, OH
Posts: 19,268
WE KNOW, OP, stop reminding us of what could have been.
Joking aside, Acura seems back on the ascent. Can't wait for the next Legend to appear...
Thread
Thread Starter
Forum
Replies
Last Post
Third Generation TL (2004-2008)