Hyundai: Sonata News
03-06-2019, 03:02 PM
Moderator
Join Date: Jun 2006
Posts: 27,528
I mean it looks good for the most part. Dafuq @ the chrome strips along the hood and that hipster mustache though?
03-06-2019, 03:19 PM
Registered Member
Join Date: Aug 2010
Location: Spring, TX
Age: 33
Posts: 11,478
Never did care for the chrome strip down the fender/hood join. Always has looked off to me. Current-gen has it too
I think it'd look a bit better without it.
03-06-2019, 03:49 PM
Palisade.
Profile is similar to the Azera/Grandeur from a couple of generations ago.
Basic same design for the last Azera and the latest Grandeur (which never made it here).
And really don't think people are going to mistake the Sonata's taillights for the Civic's.
More apt to mistake it for the Polestar 2's taillights.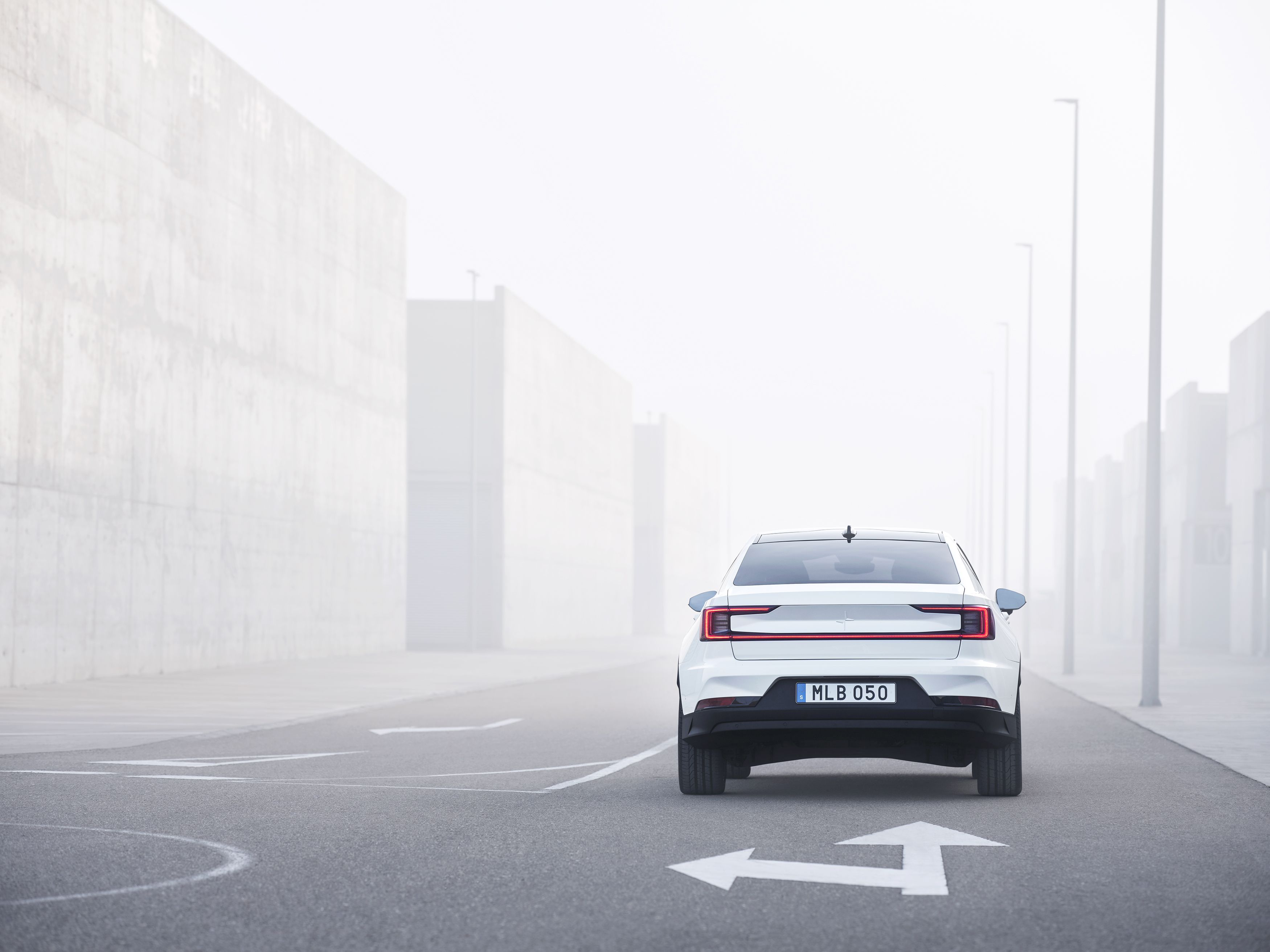 Sure, not a distinct design, but just about every auto-maker has used horizontal taillights.
Same goes for the quad round/roundish headlights.
Jaguar, Mercedes, Buick, Toyota, Honda/Acura, etc.
03-06-2019, 04:34 PM
Registered Member
Join Date: Feb 2001
Location: Los Angeles
Posts: 15,443
03-07-2019, 12:54 AM
Punk Rocker
I really like it for the most part (need to see it in person to be sure though). What is really stunning is the massive upgrade in tech there seems to be inside. A full LCD gauge cluster with a massive center display in a SONATA??? That's some serious upscale feel right there (minus the hideous steering wheel). I thought the new Accord and Mazda 6 Signature were surprising interior upgrades but this new Sonata interior looks more like something out of a MB.
03-07-2019, 01:18 AM
You'll Never Walk Alone
Hmmm I don't know, the interior picture shows a lot of hard/cheap plastic. the the center console area and middle A/C vents. In the Accord and Mazda6, the same areas are either faux wood trim or stitched leatherette. Those gear selectors look awfully family....from Honda/Acura....
03-28-2019, 06:28 PM
Registered Member
We caught our first glimpse of the
2020 Hyundai Sonata earlier this month
, but at the time Hyundai only released a handful of images. Now, as the car is slowly making its way to the hands of the media and public, we're able to get a fuller look at the new Sonata's dramatic styling.
The car boasts a fastback body style similar to that of an
Audi A5 Sportback
, an interior that looks upscale and, most importantly, a sedan body. The shrinking sedan segment has opened the door for Hyundai to capture customers from manufacturers giving up on cars.
From the front, Hyundai designers added a striking, massive daytime running light that blends into the chrome beltline trim. The design team also fit the new Sonata with a huge, fish-mouth-like grille that's bound to be one of the most polarizing design choices.
At the rear, the design team continued its push with creative lighting. The taillights look like a blend of
Honda Civic hatchback
and modern
Lincoln
design elements. While that might sound like the Hyundai team is borrowing ideas, it's more that everything has been done. Hyundai has put together a cohesive design that, sure, might be reminiscent of other cars.
We'll bring you driving impressions of the new Hyundai Sonata soon; in the meantime, enjoy the photos.
Read more: https://autoweek.com/article/car-new...#ixzz5jVoWZXpe
03-29-2019, 05:44 PM
Registered Member
Join Date: Feb 2001
Location: Los Angeles
Posts: 15,443
That Interior... If Acura and BMW had a baby, it probably look like that.
But overall it looks good since it is a proven design
except that steering wheel tho..
04-17-2019, 03:18 PM
Registered Member
Join Date: Aug 2010
Location: Spring, TX
Age: 33
Posts: 11,478
https://www.netcarshow.com/hyundai/2020-sonata/
Hyundai introduced its all-new 2020 Sonata at the 2019 New York International Auto Show, marking the North American debut of Hyundai's longest-standing and most successful model. The eighth-generation Hyundai Sonata is unlike any of its predecessors, showcasing Hyundai's Sensuous Sportiness design philosophy, an all-new Smartstream G2.5 GDI engine and segment-first technology that can be personalized. Production of the 2020 Sonata starts in September at Hyundai Motor Manufacturing Alabama and retail sales begin in October 2019.

"Sonata is our signature product," said Mike O'Brien, vice president, product, corporate and digital planning, Hyundai Motor America. "Having been one of our first and most successful nameplates, Sonata is our legacy, and it needs to be special and memorable in all attributes. Sonata signifies our vision for future Hyundai designs, great active safety systems and cutting-edge technology that is effortless."

The new-generation Hyundai Sonata is the first sedan designed with Hyundai's Sensuous Sportiness design language. It is a fully transformed vehicle showcasing a sporty four-door-coupe look. The 2020 Sonata represents Hyundai's new focus on creating emotional value using proportion, styling and technology. From the front, the 2020 Sonata is unlike any other Hyundai. The design is all-new, with cues that don't immediately appear Hyundai-like and thus encourage customers to take a second look. The 2020 Hyundai Sonata embodies the evolution of a new Hyundai design theme-a portfolio of vehicles that, like chess pieces on a board, look and behave differently, each with a clear role and function, but together exemplify a cohesive team.

Sonata has a distinct tension on the side, using a harmonious blend of two sharp character lines and pure volumes. Concave and convex forms are also carefully orchestrated to provide a sexy, coupe-like character.

The latest Sonata is the first model to be based on Hyundai's new, innovative vehicle platform, which delivers increased strength and reduced weight to enable improvements in design, safety, efficiency and driving performance. The car uses an extensive application of advanced technologies to boost comfort, convenience and active safety. It is also the first model to premiere a new collaboration with BoseŽ to deliver an exceptional audio experience to customers.

"The Sonata holds a special significance for our company as one of the longest-standing and most successful models in the global market," said Albert Biermann, president and head of R&D Division, Hyundai Motor Group. "The new-generation Sonata is a fully transformed vehicle packed with advanced personalization technology, a new platform and an array of ADAS technologies. We are confident that our customers will be pleasantly surprised by this innovative new model."

04-17-2019, 03:18 PM
Registered Member
Join Date: Aug 2010
Location: Spring, TX
Age: 33
Posts: 11,478
04-17-2019, 04:08 PM
Registered Member
Join Date: Feb 2001
Location: Los Angeles
Posts: 15,443
I guess this is what Volvo would look like if either Hyundai or Honda buys Volvo one day.
Thread
Thread Starter
Forum
Replies
Last Post
Third Generation TL (2004-2008)