Ford: Mustang News
02-15-2019, 03:11 PM
Moderator
Join Date: Jun 2006
Posts: 27,619
02-15-2019, 03:16 PM
Registered Member
Join Date: Aug 2010
Location: Spring, TX
Age: 33
Posts: 11,900
They already have the engines & they're compatible with a RWD layout. Surely either would work with the existing trans available in the Mustang.
If they could do it & fit it in the middle of the I4-V8 price range, could be a winner.
02-15-2019, 04:08 PM
Moderator
Join Date: Jun 2006
Posts: 27,619
Yeah, with that said I feel like there are good reasons why they gave the F150 an Ecoboost V6 and not the Mustang.
02-26-2019, 10:22 AM
Ex-OEM King
Join Date: Dec 2013
Location: Minnesnowta
Posts: 5,959
03-15-2019, 10:27 AM
_
Join Date: Nov 2006
Posts: 16,417
https://www.engadget.com/2019/03/15/...ustang-teaser/
Ford drops an electric blue Mustang teaser on Tesla's festivities
Just as Tesla's scheduled Model Y reveal kicked off, Ford (the company Elon Musk said killed his S-E-X-Y naming scheme by blocking the Model E name) had something to show the people. It didn't provide any details at all, but this curiously-colored Mustang logo looks like a hint of electrification coming to one of the few cars Ford still makes.
It could be a nod to the
Mach 1 / "Mach-E" electric performance SUV
due in 2020 with a name hijacked from a famous Mustang, something
related to a hybrid Mustang that's in the works
, or maybe both?
Ford
confirmed to Autoblog
that a hybrid Mustang is set for release in 2020, showed off a coupe with a similarly-colored logo
in one of its ads
and could enhance its "EcoBoost" turbocharged engines by
adding some batteries
. With the
speedy Model Y
slated to go on sale in late 2020, the prospect of additional competition is an intriguing one.
04-16-2019, 08:43 AM
Registered Member
Join Date: Aug 2010
Location: Spring, TX
Age: 33
Posts: 11,900
https://jalopnik.com/this-is-the-fou...ant-1834046260
It is my very strong opinion that if you are to buy a new
Ford Mustang
, you should try your very best to get the V8 Mustang GT. The current 5.0-liter has a fantastic sound and power delivery, and in this age of downsizing, forced induction and electrification, who knows how much time old-school V8s have left? But that hardly means the 2.3-liter turbo four EcoBoost engine is a bad choice. And if you opt for this package, it just got even better.
Meet the 2020 Ford Mustang 2.3L High Performance Package. If you can't get the V8, this is now the next best thing, and from the spec sheet I don't think any enthusiast will be disappointed in what it can do.
Your standard, everyday
2.3-liter turbo EcoBoost Mustang
puts out 310 horsepower and 350 lb.-ft. of torque. Those aren't bad numbers at all. But this package does it even better, with an extra 20 horses for a total of 330 HP. Torque remains the same.
Ford claims it's the most powerful four-cylinder "sports car" (it's debatable whether a Mustang is truly a sports car, but you get the idea) available from an American automaker.
What's more, Ford says it was born of an experiment by engineers: What happens when you swap the Ford Focus RS' engine into the Mustang? That's basically what this is, though it's still 20 HP down on the RS. Getting power sent solely to the rear wheels is a fair tradeoff, I suppose.
The extra power here comes from a high-performance cylinder head, larger-than-stock twin-scroll turbo compressor and a larger radiator. It can be had with a six-speed manual (yes) or a 10-speed automatic (ehhh.) Ford says it'll do zero to 60 mph in the mid-four second range, which, again, is hugely impressive for a four-cylinder car.
It's more than just motor improvements too. The 2.3L High Performance Package gets stuff from the GT Performance Package like a strut tower brace, that car's bigger front brakes and its brake cooling ramps. On the outside it gets gray mirrors and hood stripes, a new rear spoiler and 19-inch aluminum wheels. You get a shorter 3:55 rear axle ratio too.
The package will be available on both the coupe and convertible Mustang this fall. Pricing has not been announced yet, but an upper-end EcoBoost Premium starts at $31,410 and a V8 GT starts at $35,355, so I'd guess somewhere between those two.
All in all, it sounds like a lot of fun. It probably won't be better than the V8, but I'm eager to see what it can do.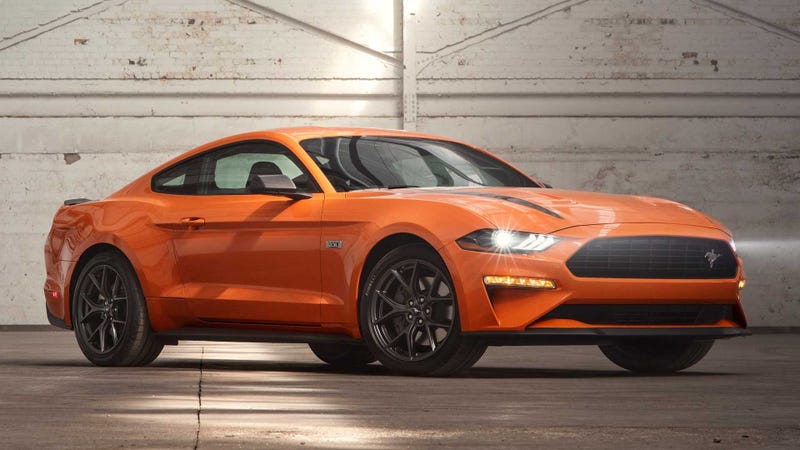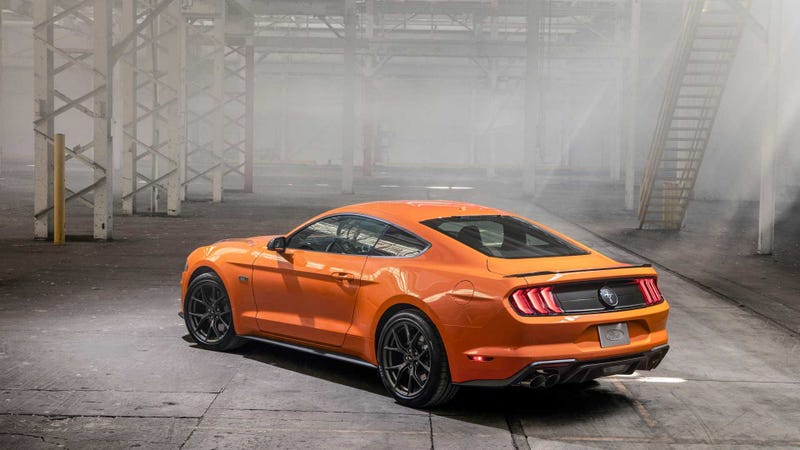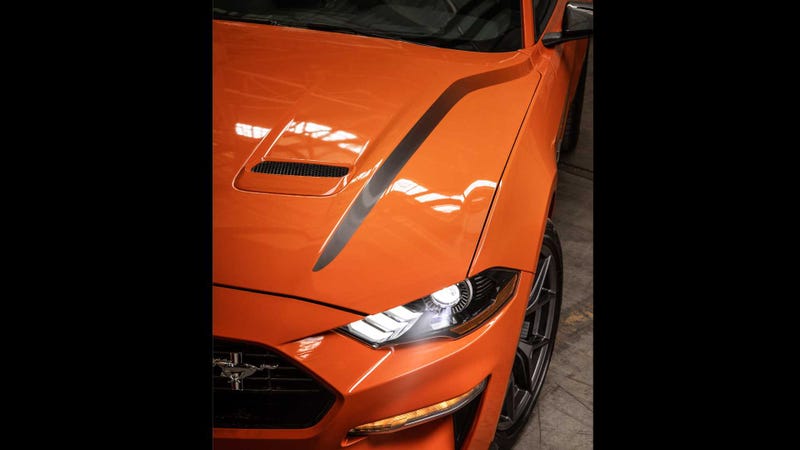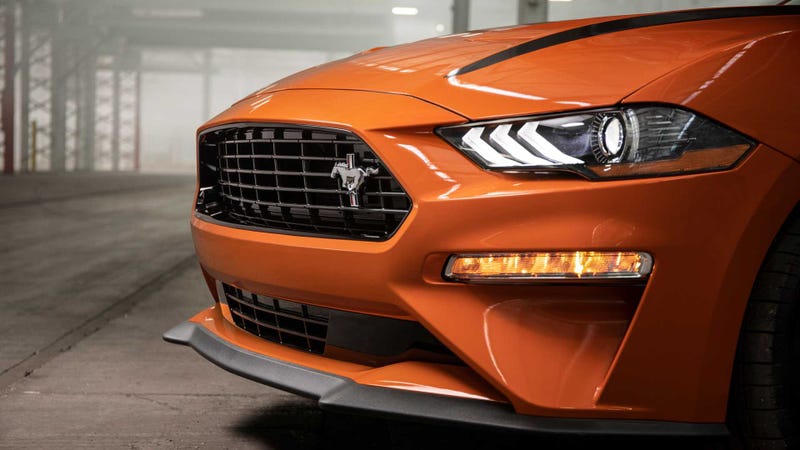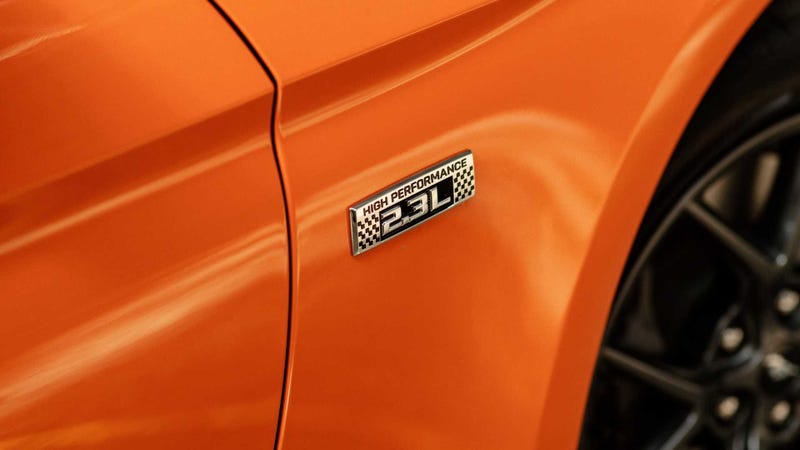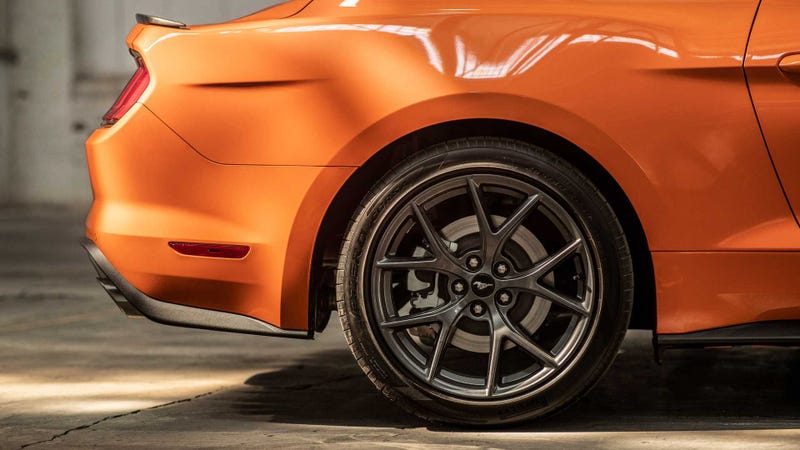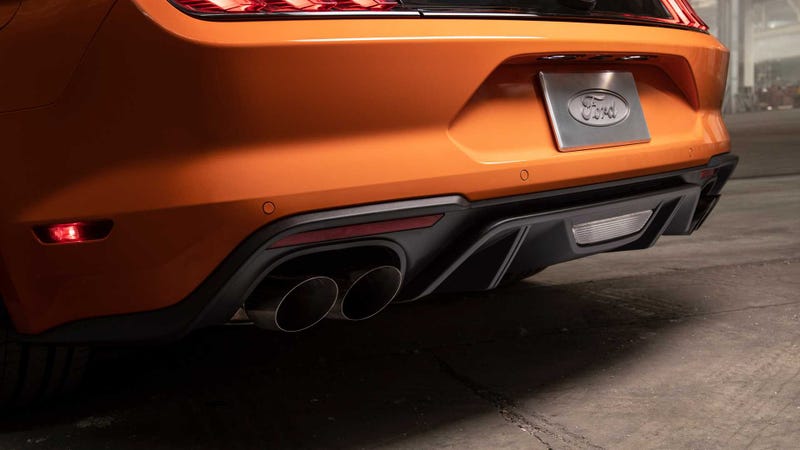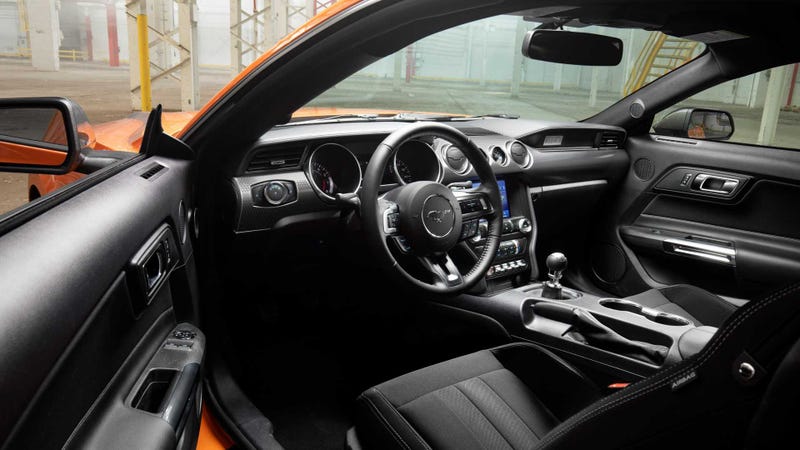 05-16-2019, 09:40 AM
08 TL type-S
Join Date: May 2013
Location: Charleston, Sc
Posts: 576
Very nice! I've been wanting a 5.0 for far too long!! I'm about to trade my beat up 08 Acura tl type S in for......I've been waiting for the new Tlx, but it still is taking too long. And, the new Tlx will have a twin turbo v6. I want a 5.0 GT or 6.2 Camaro SS. I've been wanting this for far too long....
I have had manual trans all my life imports, but am thinking about making the change. Love the sound of that 5.0 .....beautiful.
Thread
Thread Starter
Forum
Replies
Last Post
Third Generation TL (2004-2008)
Second Generation NSX (2017+)