March 2011 COTM: Submission Thread
02-01-2011, 08:00 PM
COTM Coordinator
March 2011 COTM: Submission Thread
---
Submit your recommendations for March 2011 COTM here
March 2011 COTM Submission Thread is now open for submissions.


Theme is:
Any ACURA

Considering the lack of involvement from the previous month, Im thinking that themes may not be a good selling point for this showcase. Im going to leave it open to all Acuras for a few months and may include a couple of free for alls to get more exposure on this.

Deadline for submissions will be routine, and it is the 15th of February. Then its 10 days of prelims and 3 days of final voting due to the short month. Get your submissions in now


RULES FOR SUBMISSIONS
ALL entries must have a corresponding filled out garage entry before submission.
3 Picture Maximum for sumission posts. Choose your best 3 pics.
Links to build threads, photo threads, profile, or garage are the only links permitted.
Submissions must use the Submission Template Below.
Modifications must be spaced with comas not individual lines to minimize the length of the post.
Submission Template:
__________________________________________________ ________________________________________________
Username:
Real Name:
Car Model:
Mods:
Reason:
Links:
__________________________________________________ ________________________________________________
Do not post comments in this thread. This is for submissions only. Any posts made that are not submissions will be deleted.
02-06-2011, 10:41 PM
Moderator
Join Date: Sep 2008
Location: Charlotte
Age: 30
Posts: 35,832
---
Username: civicdrivr
Real Name: Morgan
Car Model: 2003 Acura CL Type-S 6MT
Mods:
Engine/Drivetrain Modifications:
-Custom CAI into an 80MM throttle body
-XS Headers
-PnP heads, lower runners, and intake manifold
-Option Racing underdrive pulley
-J37 crank and rods
-05 RL pistons
-Magnaflow high flow cat and resonator
-CT b-pipe and axlebacks
-KMS valve springs and retainers
-Mugen thermostat, radiator cap, and fan switch
-Corsport aluminum shift cable bushings
-CDD delete
-Stainless steel clutch line
-94A Poly Filled Mounts
-NRG torque dampers front and rear
-Ingalls Stiffy
Suspension Modifications:
-Comptech rear sway bar
-Neuspeed front upper strut bar
-Neuspeed Super Cup kit
-Ingalls rear alignment kit
-05 RL 13" BBK up front
Wheels/Tires Modifications:
Currently:
-18x8.5 +43mm Bronze Work CR-Kai with 235/40 Hankook Ventus V12 Evo K110
Past:
-18x8" +48mm RJ Legend GT with 235/40 S.Drives
-19x8.5" +40mm RJ Devotions powdercoated black with 235/35 Kumho Ecsta SPTs
Interior/Exterior Modifications:
-S2000 titanium shift knob
-PSpec short throw shifter
-JL 13TW5-3 in uncald4s enclosure
-Alpine PDX1.600
-Red LED dashboard lighting
-2 12" CCFL bulbs in the trunk (BRIGHT!!)
-Clear spoiler brake light
Reason: Morgan has continued to test the capabilities of the 2G CL without using FI. It has plenty of power to boot yet looks somewhat understated and unsuspecting of the power it holds. I didn't nominate Morgan just because of the CL-S, but also because he's a huge asset to the Acurazine community, commonly helping diagnose Honda/Acura vehicle problems and offering insight to other members about modifying their vehicle. His car recently dynoed at 294hp and 275tq at the wheels without a tune. Don't expect him to be satisfied with that either, I'm sure he will continue to push the CL to it's limits.
Links:
Garage:
https://acurazine.com/forums/garage/...ivicdrivr.html
Epic 32 page Build Thread:
https://acurazine.com/forums/2g-cl-photograph-gallery-53/my-build-thread-bordering-more-bs-56k-beware-769245/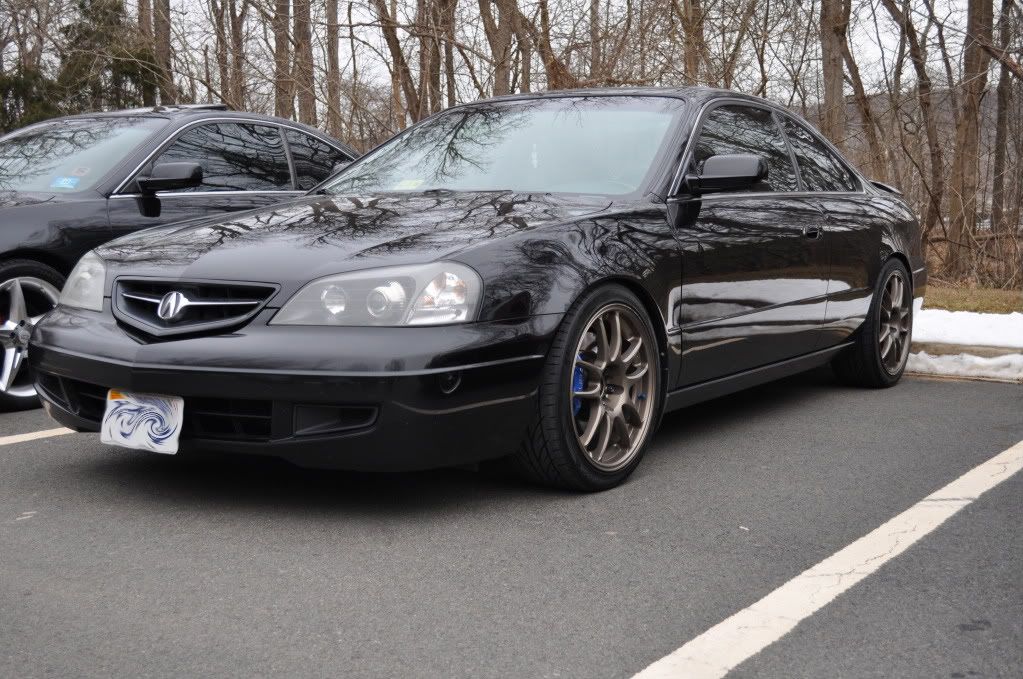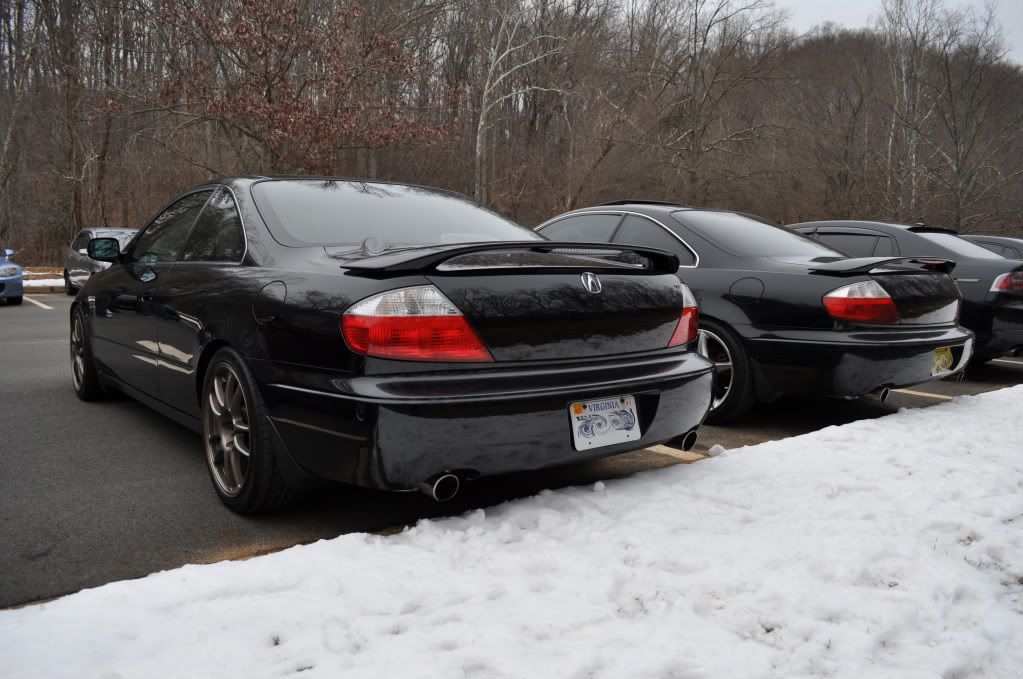 Good luck Morgan
02-08-2011, 11:14 PM
COTM Coordinator
Username:
meesheddie
Real Name:
Eddie
Car Model:
2006 Acura TL
Mods:
Engine/Drivetrain Modifications: AEM V2 CAI,TSUDO Catback
Suspension Modifications: TEIN SS Coilovers, Skunk2 Pro Series front camber kit, Ingalls rear camber kit
Wheels/Tires Modifications:19" Lexanis/Falkin 452 235/35/19, 20" RonJon Legend type 2 (satin black)/Falkin 452 245/30/20
Interior/Exterior Modifications: RonJon Aero Kit, Type-S Rear Taillight conversion, Rear deck lip spoiler, Cleared side markers, Cleared headlights, 8k HID Main and Fog lights, LED turn signal switchbacks
Reason:
A beautiful representation of both the 3rd Gen TL and the RonJon design. Not only did this TL catch my attention searching through the garages on this forum, but I could not stop staring at it at Acurafest. Tastefully modded, not overdone, but done just right.
Links:
https://acurazine.com/forums/garage/...eesheddie.html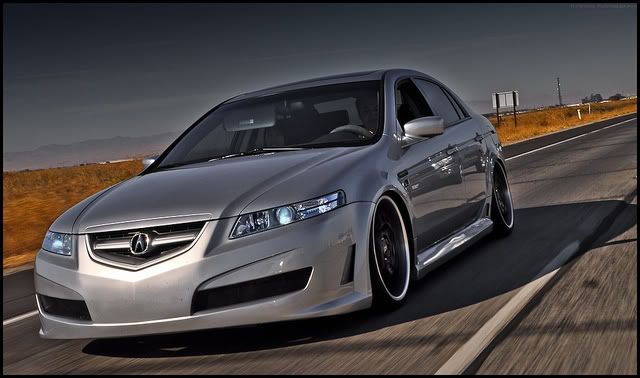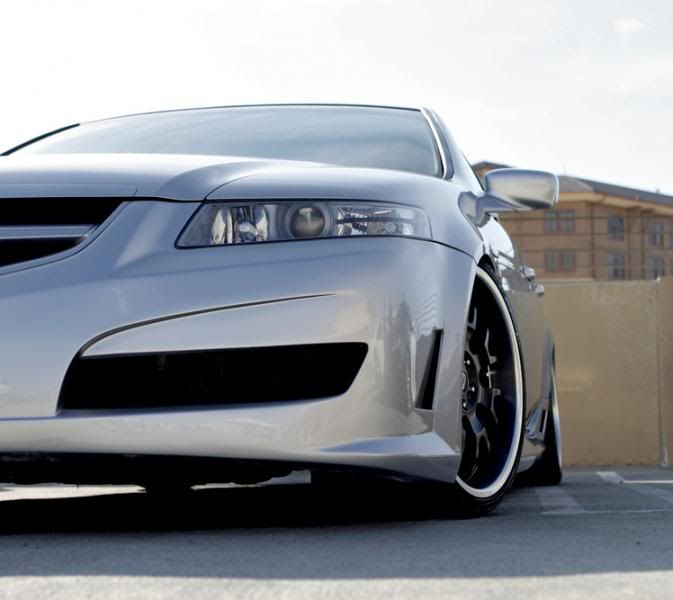 ---
Last edited by fsttyms1; 02-09-2011 at

08:10 AM

.
02-09-2011, 08:29 AM
COTM Coordinator
Please make all comments in the discussion thread. Trying to keep the submission threads as clean as possible. All posts that arent submissions have been moved to the March Discussion thread.
Thread
Thread Starter
Forum
Replies
Last Post
1G TSX Tires, Wheels, & Suspension
2G TSX Tires, Wheels & Suspension
3G TL Tires, Wheels & Suspension