January 2014 COTM Winner: LIPPSTUH
02-03-2014, 11:33 PM
Senior Moderator
Join Date: Jan 2006
Location: Photography Forum.
Posts: 25,002
January 2014 COTM Winner: LIPPSTUH
---
January was a heated battle and in the end LIPPSTUH's CL came up on top. Congrats to LIPPSTUH, and in the quarterfinals with Easy and Rockstar143. You can also win like him, just enter. Who knows? Not entering means that you don't like free stuff or bragging rights.
Car Model:
2003 Acura CL-S 6mt
Mods:
too many wheels, Custom Java Black Pearl Paint, Custom 99-01 TL Lip Kit, Custom 3000k Projector Fog Lights, Weathertech Visor, Rotora Big Brake Kit , AMR Custom Coilovers, Eibach front and rear Sway Bars, SPC Rear camber kit, Shaved rear fenders, AEM Cold Air Intake (Blue), XS Power Headers, Greddy B-Pipe with custom Magnaflow Mufflers (Full cat back), PSPEC True Short Shifter , Voodoo Knob, Super Computer Pedals, Optima Yellow Top Battery, Custom Navigation Mount in OEM Position with Custom climate Control bezel, Avic-Z2 with iPod and Bluetooth bypassed, Kicker SXRC amp remote, Kicker SX1250.1, Audiobahn 4-Channel Amp, JL Audio Front Components, Boston Acoustics Rear Speakers, 3 12" Bravox Subwoofers, 2 Hidden Capicitors, Audiobahn Capacitor bank, Custom Trunk Enclosure
Originally Posted by LIPPSTUH
1. What is your name?(First name only)
Phillip

2. Where are you from?(and ethnicity if you feel comfortable)
Los Angeles, CA

3. What was your first car?
A hand-me-down Toyota 4Runner. First car I purchased on my own was the 2nd Gen Acura CL

4. Why did you pick a 2nd Gen Acura CL as your car
I grew up in a family who loved Hondas and Acuras and naturally I fell in love with these cars. When it was my time to purchase my first car, I looked for three criteria: v6, 6MT and it must be an Acura or Honda. Not a lot of cars fit this criteria that were in my price range, but the CL's rarity was the deciding factor.

5. What motivated you to Mod your Acura and what is your favorite mod up to date.
The CL was rare and unique which meant aftermarket parts were scarce. This didn't prevent me from modding, instead it motivated me to mod it even more because anything I did to the car would be unique. My favorite mod, by far, would be the Custom 99-01 TL lip kit.

6 What is one thing you regret not doing and that you had done for the CL?
Finishing up the supercharger build.

7. Any special thanks that you would like to give (members of the forum, certain shops or individuals that inspired you or helped you)..?
Donald Tran (ll1l2l1l2lll), Kenny Chan(kensukikatayo), Steve Hong(CG2PROJECT), SoCal Acurazine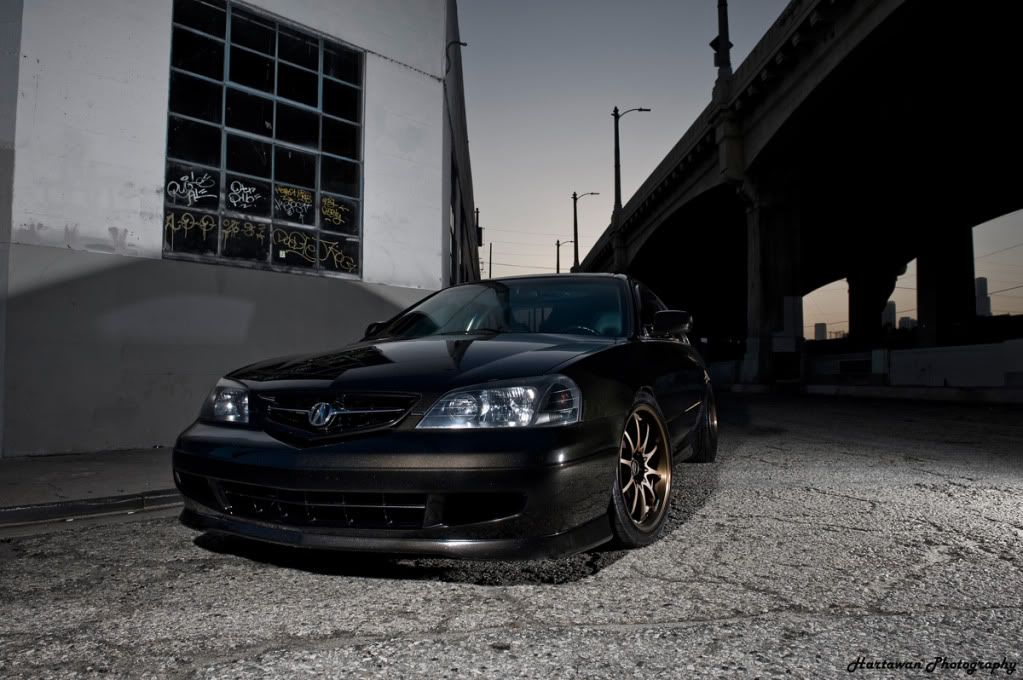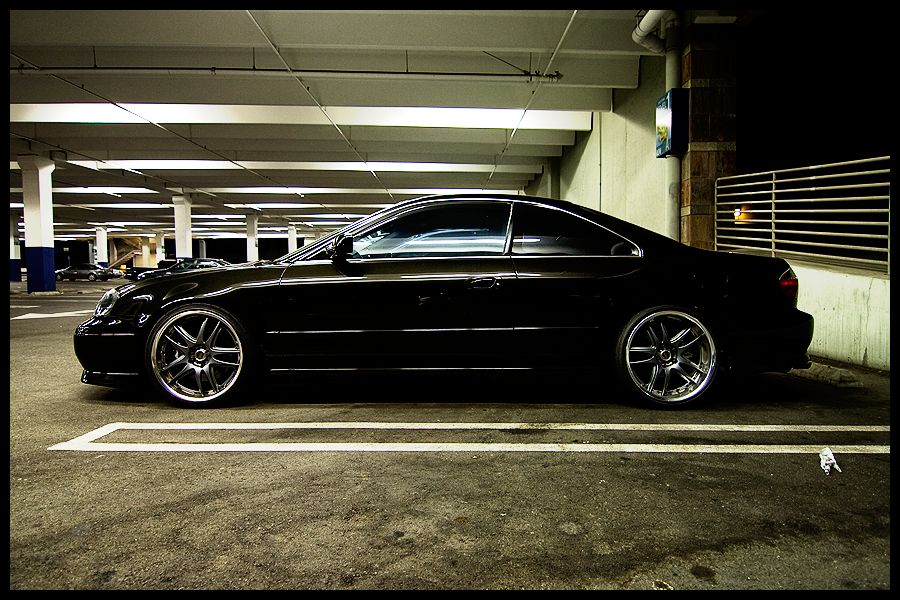 03-07-2014, 08:56 PM
Senior Moderator
Join Date: Mar 2005
Location: St. Cloud, FL
Age: 62
Posts: 11,847
Awesome looking CL. Congrats on your win.
Love the rolling pic.
03-10-2014, 11:53 PM
Registered Member
Join Date: Apr 2013
Location: Sacramento, CA
Posts: 5
Likes: 0
Received 0 Likes on 0 Posts
04-30-2014, 02:12 PM
Registered Member
Join Date: Feb 2014
Location: DMV
Posts: 5
Likes: 0
Received 0 Likes on 0 Posts
Makes me want to get a Cl
Thread
Thread Starter
Forum
Replies
Last Post
Fourth Generation TL (2009-2014)
Fifth Generation TLX (2015+)
Second Generation RDX (2013-2018)
3G MDX Discussion (2014+)