Air Intake for 2017 MDX
01-23-2018, 06:58 AM
Moderator
Join Date: Feb 2010
Posts: 80,792
Time for some DIY action!!!
you can do a free mod by chopping off the intake resonator and relocating some piping
or
you can spend about $100 to custom make a 4" intake, which will out perform any of the branded intakes on the market,ie; AEM, K&N.
https://acurazine.com/forums/3g-tl-p...intake-882902/
Due to all the hype on 4" intakes on the J30 7th gen accords(TL's little brother), I will be putting one on my TL-S. Not sure how many other TL-S are running this setup, but a quick search showed its mostly accords. Obviously this is for people who are interested in function over form as this WILL outperform the very popular AEM V2 cold air intake. I ordered a 4" 90 degree aluminum pipe, 3"-4" coupler, 4" clamps, and a 4" K&N filter. Parts should be here in a couple days and I'll post some pics and a small DIY if you guys are interested. Here is a pic from an accord over at v6.p forum to give an example: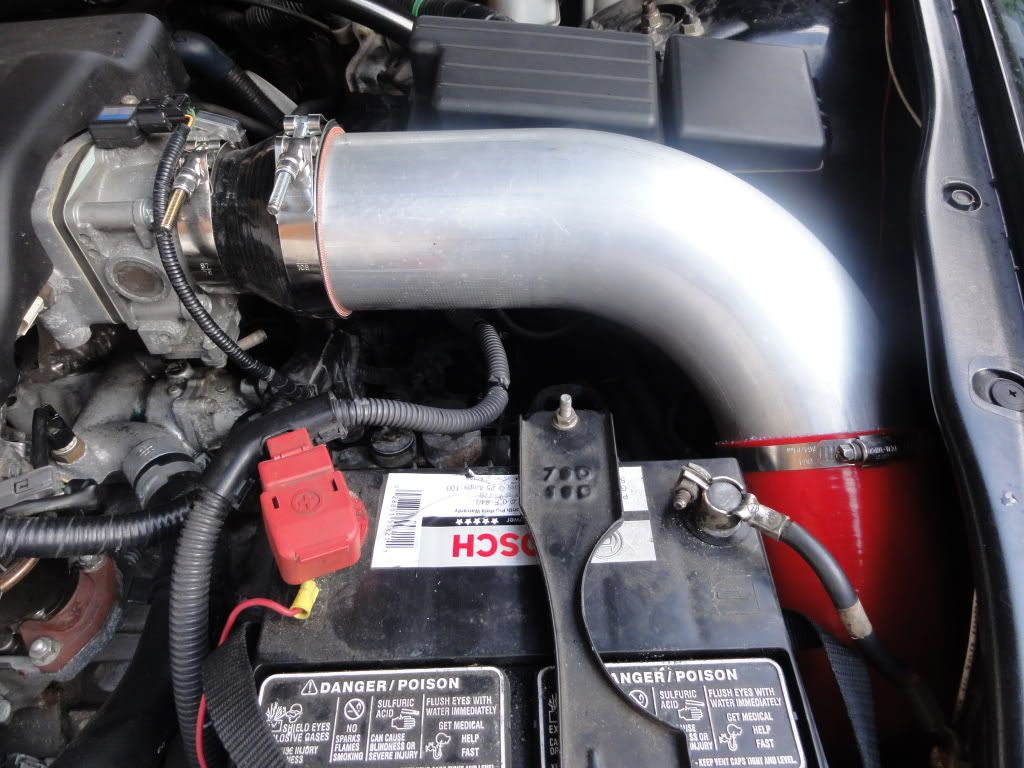 Parts needed:

3x 4.25" clamps
1x 45 degree 4" coupler
1x 3"-4" reducer coupler
1x 4" piping, 90 degree bend, centerline radius 6", tangent length 8"
1x 4' K&N filter RF1015

everything is available through ebay, cost me $112 shipped.

For the piping, I cut off 2" on 1 end, and 6" on the other end. In retrospect, 1" cut instead of 2" probably would have been better but it'll still work.
Here's the setup I got in the mail yesterday...pretty much what you're looking for lol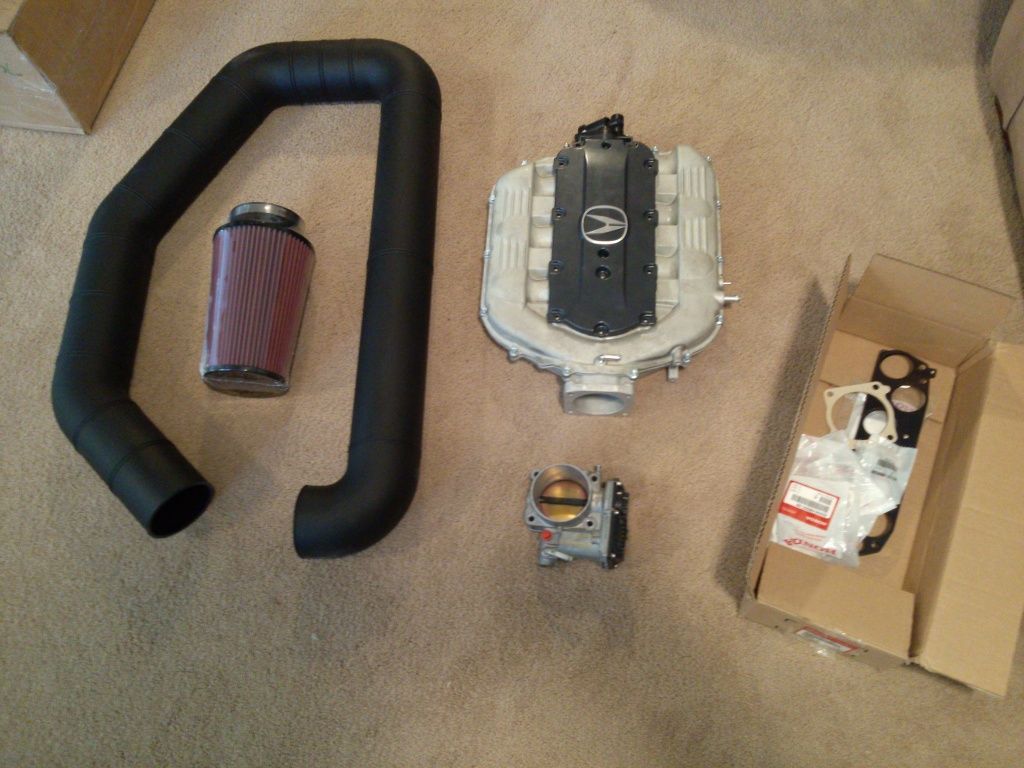 Props to George(Paperboy42190)
01-23-2018, 09:22 AM
Registered Member
Join Date: Sep 2010
Location: NorCal
Age: 68
Posts: 197
Likes: 0
don't do that in a state that inspects for smog. Know several folks who have gotten expensive tickets modifying the intake on late cars, and had to put it back to factory. They don't tell you that when they sell the kits, it is usually on the back in fine print - "off road use only."
01-23-2018, 11:59 AM
Registered Member
01-23-2018, 12:09 PM
Moderator
Join Date: Feb 2010
Posts: 80,792
in a 3500lb vehicle, it takes about 30hp to "feel"
the MDX weighs more than 3500lbs and the DIY 4" intake at most, makes about 8hp
01-24-2018, 03:25 AM
01-26-2018, 04:38 PM
Registered Member
Join Date: Jan 2018
Age: 42
Posts: 20
Likes: 0
Received 0 Likes on 0 Posts
I agree- it comes with a cold air intake stock, so you're unlikely to see gains. You could eliminate some of the features designed to eliminate intake noise, but I'd be shocked if you saw more than a 1% gain. Also, gauze filters flow more air through a MUCH smaller surface area as they have fewer, shallower pleats than paper filters. That means they not only let in MUCH larger particles, but they also clog up quicker. Even fresh and new the flow rate improvement is marginal at best.

Modern cars, particularly higher end ones, have pretty well designed intakes. Even the exhausts are good now days, although jam-packed with catalytic converters and such. Unless you're making other serious mods, like a turbo charger or some aggressive cams, there's nothing to really be gained in intake, exhaust, and ignition tomfoolery now days because things are already so good from the factory.
12-14-2018, 08:18 AM
Registered Member
Join Date: Oct 2018
Age: 73
Posts: 121
Likes: 0
Thread
Thread Starter
Forum
Replies
Last Post
2G RDX Performance Parts & Modifications
1G & 2G MDX Discussion (2001-2013)
1G & 2G MDX Discussion (2001-2013)